In this edition of EcoNews, we bring you resources to help us all get through this extraordinary time. We share a great presentation from our Dr. Louise Comeau on how we can support each other and advance the important grassroots movements in New Brunswick amid the COVID-19 pandemic; our Executive Director offers some tips that it never hurts to hear again on saving energy while spending so much time at home; our Learning Outside team shares some fantastic resources for families to have fun together outside and learn more about the wondrous wildlife and ecosystems in our province; we share the first video in a climate change video series we'll roll out this year; and we offer tips and a checklist to help homeowners along the St. John River do all they can to prepare for the possibly of spring flooding and ice jams. Take care of each other, your communities, and #BeWell
NEWS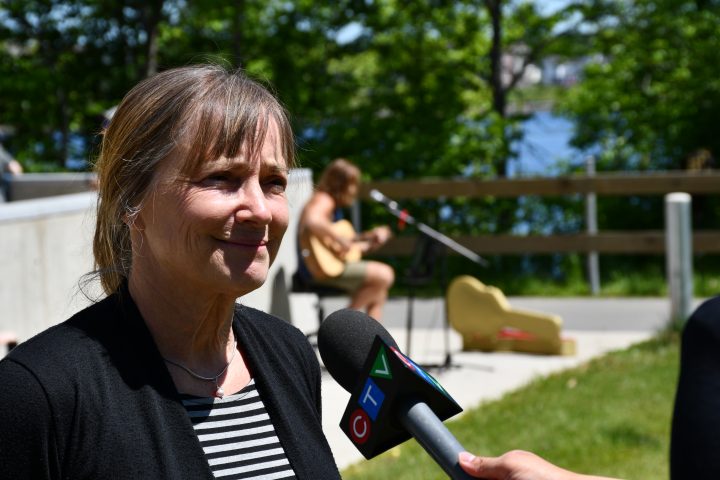 Supporting one another in extraordinary times
We start today by sharing a resource compiled by our Dr. Louise Comeau. This time of unrivaled uncertainty has left many grassroots organizations, community groups and non-profit organizations — in New Brunswick and clear across the planet — wondering the best way to support each other through this crisis while also advancing their critical environmental and social justice work. Dr. Comeau's presentation (linked below) compiles the best practices and advice from communications experts along with her own extensive research to offer a path forward for groups such as ours and our many allied groups across New Brunswick, Canada and beyond. As Louise writes: we get through this together. We get through this with love.
Keeping an eye on RiverWatch 
New Brunswick's RiverWatch officials are advising residents along the St. John River to be vigilant over the coming days as the forecast of snow and rain could lead to ice movement in the river. Check in regularly to the RiverWatch website for water-level forecasts along the upper and lower St. John and regular updates on potential flooding and ice jams. With the backdrop of two record-breaking floods in New Brunswick and the added complications of the COVID-19 pandemic, officials are urging residents along the river to do everything they can to prepare their properties for the potential of flooding. For a refresher on what you can and should do, check out our guide and helpful checklist on preparing for flooding in New Brunswick.
Saving energy while staying home
As we all do our part for public health, there's no denying that more time at home means more energy being used. Our Executive Director Lois Corbett shares some helpful tips for keeping our energy consumption down plus some resources from NB Power and Saint John Energy to help families who are struggling or anxious about finances at the moment. Now, for a lot of our readers, this stuff will be old hat, so we're hoping you can help spread the word by forwarding this to a friend, family member or colleague who could benefit from these helpful pro tips!
For the love of … maple syrup!
We're excited to share the first video from a new series we'll be rolling out over the course of the year all about how climate change is affecting the things we love doing in New Brunswick, and what each of us can do to be part of the solution. Check out Georgia and her family's story at the link below, and feel free to share widely in your network!
New colouring sheets and updated resources at Learning Outside!
Our Learning Outside team is here with an updated suite of resources to help parents and grandparents make the most of their social distancing time together. Head to LearningOutside.ca and check out the great outdoor educational activities listed, and don't forget to check out the Kid Zone for a bunch of new educational colouring sheets all about the wondrous wildlife in New Brunswick and the unique ecosystems that support them!
In case you missed it, here are a couple of recent media hits from Conserver House.  See what our Executive Director Lois Corbett told CBC New Brunswick about the decision by some solid waste comissions in New Brunswick to temporarily suspend some recycling programs to keep workers safe amid COVID-19. And, while not directly Conservation Council-related, this story is just too endearing not to share: here's a screenshot of a Telegraph-Journal story with our Fundy Baykeeper, Matt Abbott, who is also a Beaver Scouts leader who has been hosting weekly "virtual campfires" with his scout troop in St. Andrews. Screenshot One (image); Screenshot Two (story text).
We're still here for you
As you'll remember from our last email, we are following the directives from Public Health and have closed our offices in Fredericton, St. Andrews and Moncton for the indefinite future. But rest assured, our team continues to work full-time to advance the important environmental policy improvements our province needs and our people deserve. We are working from home but still reachable by email so please do not hesitate to contact us as you normally would. Right now, you can act with us to protect New Brunswickers' health and safety and build more resilient communities by visiting our website, reading our email updates, and following, liking and sharing our content on Facebook, Twitter and Instagram. And remember to browse around our website (and this blog) for some great videos and reading material for your down time, including links to past webinars, video series, EcoAlert Magazines and more.
THANK YOU FOR READING!