[su_row]
[su_column size="1/2″]
Join us for a fun afternoon paddling with a guided tour provided by Osprey Adventures through Beamer's Creek and the Hampton Marshes.
The tour will be followed by a delicious professionally prepared chowder meal at the gorgeous Lighthouse River Centre with beautiful views of the Kennebecasis. Musical entertainment will once again be provided by the talented singer-songwriter Sandy Mackay.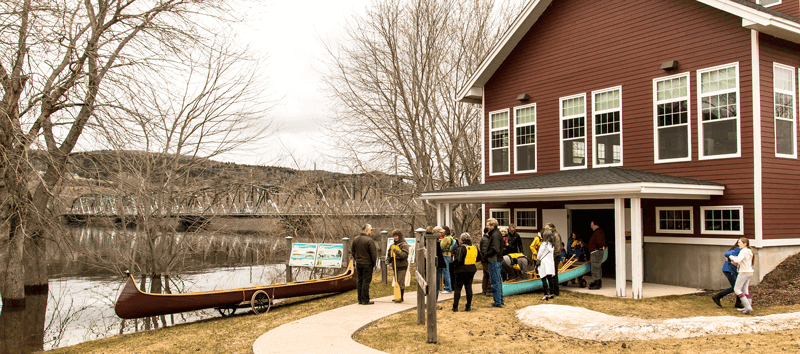 A portion of each ticket goes towards the Conservation Council's programs to protect our forests and water, as well as promote renewable energy and buy local.


Tickets purchased prior to May 1st will automatically be entered into a draw to reserve a seat in an authentic voyageur canoe for the guided tour at no extra cost. There will be eighteen places reserved through the early bird draw.
[/su_column]
[su_column size="1/2″]
Chowder & Biscuits
by Chef Jakob Lutes
The chowder and biscuits will once again be prepared by Chef Jakob Lutes of Port City Royal.  It is no surprise to any of us who attended last year's event and ate that amazing chowder, that Port City Royal was named as one of Canada's top ten new restaurants by Air Canada enRoute magazine in 2015.
Tickets purchased prior to May 1st will automatically be entered into the Draw
Secure your seats, purchase your tickets today! Only $25/ea
[wpecpp id="8113″ align="left"]
[/su_column]
[/su_row]
We will also have a silent auction of locally made products.
Bring your kayaks and canoes with you. For those of you who don't have one, a limited number will be available for rent through Osprey Adventures at a reduced rate of $15.00 per person. You must reserve a kayak or canoe prior to the event.
Please arrive ON TIME in order to participate in the paddle
Event Date: Sunday, May 15th, 2016
2:00 – 3:00pm Unloading kayaks and canoes at Lighthouse River Centre
3:00pm Guided tour departs to Beamer's Creek and Hampton Marsh
4:30pm Chowder is Served
Contact us at info@conservationcouncil.ca or (506)458-8747 if you have other questions. Please note that tickets will be purchased quickly, we advise you to use the online purchase form on this page. You can pay with a credit card (Paypal NOT required) simply by choosing the option "Don't have a Paypal account" in bold blue letters.