Protecting the Remaining Acadian Forest
Ensuring our unique Acadian forest is protected for future generations.
The Acadian forest has been listed as one of six endangered forests in North America. New Brunswick makes up a large portion of the Acadian forest. Ensuring that the Acadian forest is properly managed here in New Brunswick is key to maintaining this unique forest region. Begin by discovering the Acadian forest, find out why it is endangered, and learn how you can help protect this precious resource.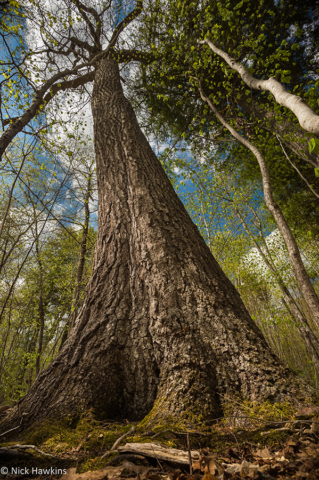 Forest management must consider first and foremost adequate habitat for wildlife, protection for streams and rivers, climate change impacts and forest diversity in terms of age and species. New Brunswickers have repeatedly expressed a desire for changes in the way our Crown forest is managed. The people of the province want to save animal populations decimated by overcutting, stop the damage to our rivers and lakes, and diversify our forest-based economy.
Forest Publications
Forest Organizations