Green Energy: Making Informed Choices
The Conservation Council of New Brunswick would like to help you make informed choices about the energy you use. We've created a series of fact sheets and videos to answer these and other questions.
Our goal is to get you the information you need to make decisions about the right energy choice for you.
An Alternative Approach to Renewable Energy
Carl and Karen Duivenvoorden use Bullfrog Power to ensure they support power from renewable energy sources – find out how.
[arve url="https://www.youtube.com/watch?v=81viJmWYk1c" /]
Living off-Grid:
A Leap of Faith
Jenn and Jay Hannigan have incorporated a hybrid combination of wind, solar and thermal to achieve off-grid living in their home.
PDF Download: English  | French | Link to Video
[arve url="https://www.youtube.com/watch?v=OKPivTfAP2Q" /]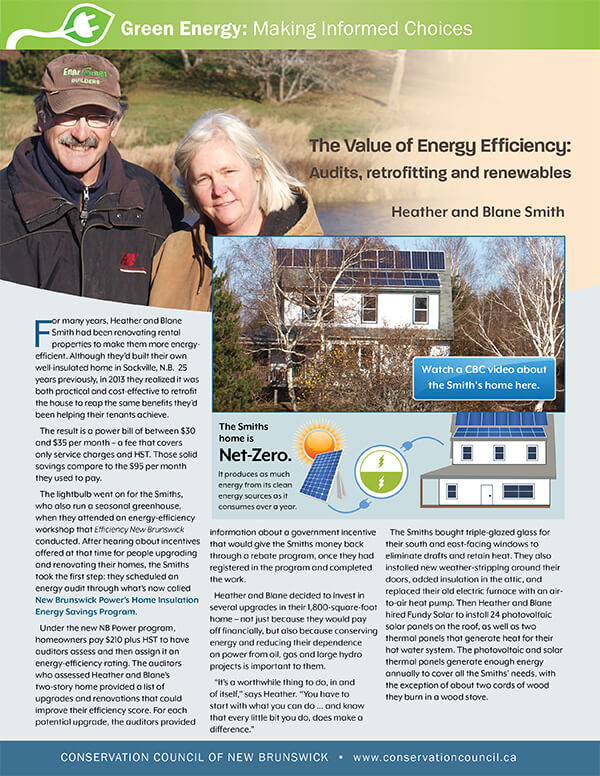 The Value of Energy Efficiency: Audits, Retrofitting and Renewables
How Heather and Blane Smith turned their older home into a net-zero energy producer.
Download: English  | French  | Link to video