The Conservation Council's Board of Directors have a diverse knowledge that spans the environment, public health, education, engineering, sustainable agriculture and farming, law, psychology and social inequality.
President: Susan Machum
Vice-President, Administration: Seamus Watters
Treasurer: Allan Vallis
Secretary:  Nikole Watson
Executive Member-At-Large: Frank Johnston
Past President: John Crompton
Deborah Carr is a freelance writer, author, workshop leader, speaker and activist. She has written for regional, national and international magazines, specializing in nature, wildlife and conservation topics, as well as people profiles.  Deborah writes creatively and corporately, and has delivered writing workshops to the general public, within the prison system, to non-profit organizations, government, educational institutions, and in Haiti.
Seeing the ground zero effects of climate change in weather vulnerable countries turned her into a social justice and climate change activist.  Having written about sustainable forestry early in her career, she is also an ardent advocate for forests and rivers, and a founding member of Water and Environmental Protection for Albert County (WEPAC).
Annika Chiasson is an Acadian from Moncton with a lifelong passion for art and nature. She started as programs coordinator at the New Brunswick Environmental Network in 2016.
Annika is skilled in non-profit support and has expertise in the areas of watersheds, mental health advocacy, technology, and graphic facilitation. When not working, she enjoys a number of artistic pursuits including painting, drawing, and poetry.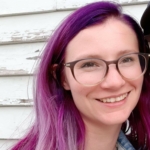 Dr. John Crompton, born in Sheffield, England, came to Canada in 1975 as a general practitioner doctor. He did his residency in Halifax, NS and came to Moncton in 1983 where he has been on worked in the anesthesia and intensive care units at the Moncton City Hospital ever since.  He worked with Kevin Mathews doing aerial photography in 1990s and joined CCNB in 2002 due to my concerns over forestry and climate change.
His hobbies are watercolor painting, organic gardening and flying. Dr. Crompton also has a 600+ acre woodlot that he says that the Irvings can't cut.
Jim Emberger is best known for his work as a spokesperson for the New Brunswick Anti-Shale Gas Alliance (NBASGA), which brought together New Brunswickers from all regions of the province to help achieve a moratorium on shale gas development in New Brunswick. Originally from the United States, Jim has dual citizenship and lives with his wife, Marcella, in Taymouth, N.B.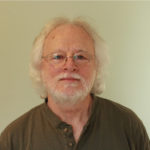 Jim has worn many hats over the years — he has been a data processing consultant, a teacher, an investigator for the US Department of Energy, and the director of a not-for-profit organization promoting natural science education. In addition to writing and researching for the NBASGA, Jim is a songwriter and musician and has performed in various New Brunswick bands.
Hannah Grant earned a BSc(hons) in Environmental Biology from St. Andrews University, Scotland, as a McEuen scholar. She also has a B.A. in English and Biology from UNB. After working as a research assistant counting songbirds and picking larvae out of pond sediment, she spent a few years studying crustacean neurobiology and teaching ecology before coming back to the Maritimes to attend veterinary college, graduating as a DVM from UPEI.
She comes from a family with a love for wildlife, conservation and the arts, and likes to spend time on Grand Manan Island at her parents' camp, which has a lovely view of the Bay of Fundy and a 30 year old Swedish composting toilet.
Frank Johnston was born in 1949, Saint John, and grew up in Grand Falls, NB . He holds degrees in the Biological Sciences from the University of New Brunswick, MacMaster University and the University of Calgary. Frank is a "bad birdwatcher" and has advocated for conservation of the Falls and Gorge and sustainable development in the Grand Falls region as a past member of the Falls and Gorge Commission.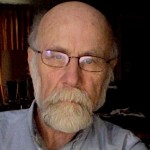 David MacDonald is retired with a background in transportation. He came to the Conservation Council because of his concerns with forest management. He is active with the CCNB Southeast Chapter in Moncton.
Susan Machum is the Dean of Social Sciences at St. Thomas University and a Professor of Sociology at St. Thomas University. Her research interests are centred around food, agriculture, rural economies, and work. Not surprisingly these research interests and her commitment to social justice and concern for the planet's well-being grow out of her childhood experiences.
Susan grew up on a small, mixed farm in the lower Saint John River a few kilometres from Oak Point Provincial Park, which is currently operated by a local Kiwanis Club. It is here that she dug in the dirt and learned about natural ecosystems and thanks to her parents practiced composting, recycling and slow cooking decades before these practices became part of the standard urban discourse.
Her parents were avid readers and their home was filled with books. Susan loved school and learning so much she kept on going. She earned her BA from St. Thomas University, her MA from Dalhousie and her PhD from the University of Edinburgh. Between 2006 and 2016 she held a tier-two Canada Research Chair in Rural Social Justice at St. Thomas University. She is a strong advocate of systems research and participatory action research aimed at improving the lives of people, communities and the planet.
Before moving into academia full-time, Susan worked in the non-profit and ENGO sector — she worked for Canada World Youth, an international exchange program and for Ecology Action Centre and the Conservation Council of New Brunswick. She was initially hired to work at CCNB as the Office Manager but eventually moved into the Executive Director's position (1990-1991). She is ready to rejoin the CCNB team as a member of the Board of Directors to help it continue to build its successes in meeting the many ecological and social challenges facing New Brunswick.
Allan Vallis is a Commercial Banking Manager with more than three decades of experience in leadership, management and executive positions in the financial services industry. Raised in Saint John, Allan earned his Business Administration degree from the University of New Brunswick, Fredericton. He currently lives on the Kingston Peninsula and "very much enjoys working and living in his home environment."
Megan McCann is a Fredericton based eco-entrepreneur and work with husband Mark in renewable energy company, MJM Solar. Megan also recently completed training with the Climate Reality Project in the united States and is an avid speaker an volunteer for the Conservation Council.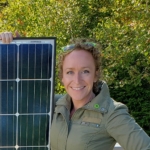 Nikole Watson: Nikole is the Energy Coordinator at the University of New Brunswick where she monitors energy projects and develops new opportunities for the campus to be more energy efficient. Nikole is completing the necessary requirements to become a LEED Accredited Professional with a focus on retrofitting existing buildings to make them more sustainable. Nikole is an active member of the Fredericton Swing Dance community and a hobby cyclist, and she is excited to be part of the Conservation Council and its initiatives.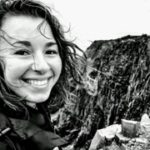 Lynaya Astephen is a well-known engaged environmental activist based in the Red Head community of Saint John. An avid organizer and volunteer, Lynaya cares deeply about working together to find solutions to climate change and informing people about local and global environmental and social justice issue through her social media use!
Seamus Watters: Please check back for more updates!
Rowan Miller: Please check back for more updates!