Supporting community-based forestry in New Brunswick
Protecting forest ecosystems and growing local economies.
Community forestry is a model wherein community members have access to forest resources in their area and make decisions on how forests within or adjacent to community boundaries are managed. Because communities and forests are diverse and complex, many models of community forests exist to reflect local values and principles.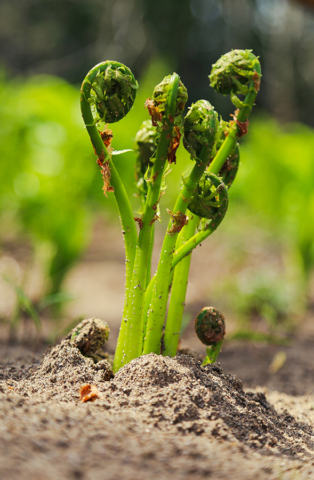 Community forests keep the wealth derived from local forest resources in the community. Working community forests in Canada and around the world demonstrate that community forests have the potential to diversify local economies, restore and protect forest ecosystems.
Download Time for a Change, about our forests in New Brunswick:
New Brunswick/Maritimes
Forests for NB –  A website dedicated to publishing information about the controversy sparked by the NB government's Crown Lands and Forest Strategy announced on March 12, 2014. The website is organized by members of the New Brunswick Environmental Network.
Community Forests International – Community Forests International's mission is: "To foster environmental stewardship internationally by establishing community forests, promoting sustainable forestry techniques and initiating environmental education."
Falls Brook Centre -An environmental education organization located in Knowlesville, NB. Falls Brook Centre's biodiversity program includes a focus on the Acadian forest region.
Fundy Model Forest – The Fundy Model Forest is a partnership of diverse groups that come together to share ideas and information, evaluate the impact of various approaches to resource management, and undertake research to assist in better forest management.
Nature Trust of New Brunswick – The Nature Trust of New Brunswick is dedicated to identifying, promoting, protecting and maintaining the province's ecological landscapes.
N.B. Federation of Woodlot Owners – The website for the 40,000 woodlot owners in the province of New Brunswick.
Nick Hawkins Photography – Nick Hawkins is a wildlife photographer and photojournalist specializing in natural history, science and conservation. His work explores the diversity of the Acadian forest.
Upper Miramichi Community Forest Partnership – A partnership between the Upper Miramichi municipality and residents, and the Conservation Council that explored community forestry options.
In the Maritimes: 
Jamie Simpson's blog celebrating our Acadian Forest through ideas, information and images
Eastern Shore Forest Watch – A group of concerned citizens who support a sustainable vision of sustainable forestry practices on the eastern shore of Nova Scotia.
Macphail Ecological Forestry Project – The Macphail Woods Ecological Forestry Project combines protection of the natural area along the streams with wildlife enhancement, forest stewardship, watershed protection, environmental education and ecological research.
Nova Scotia Woodlot Owners and Operators Association – A progressive forest landowner organization in the province of Nova Scotia, with directors from the Ecology Action Centre and Windhorse Farm (among others) on the board.
Windhorse Farm and Ecoforestry School in the Maritimes – For those interested in forest restoration and ecoforestry – from choosing and cutting the trees to making and marketing high-value products. Internships are offered.
Canadian Organizations
First Nations/International