Victory! On December 18th, 2014 the New Brunswick government introduced legislation for a moratorium on fracking for shale gas.
The Conservation Council of New Brunswick thanks the Honourable Premier Brian Gallant for listening to our voices and putting the brakes on the risky business of shale gas fracking.
Join us in thanking the Province for standing up for clean water, breathable air and healthy communities. Get started on sending your thank you message by clicking the image above!
Drilling and "fracking" for shale gas has become one of the most talked about issues in New Brunswick in recent history. New Brunswickers became aware of fracking for shale gas in 2010 when the Department of Natural Resources allocated 1M hectares of land, both private and public, for oil and gas exploration to SWN Resources Canada. Eight other companies had existing licenses or leases to explore across the province.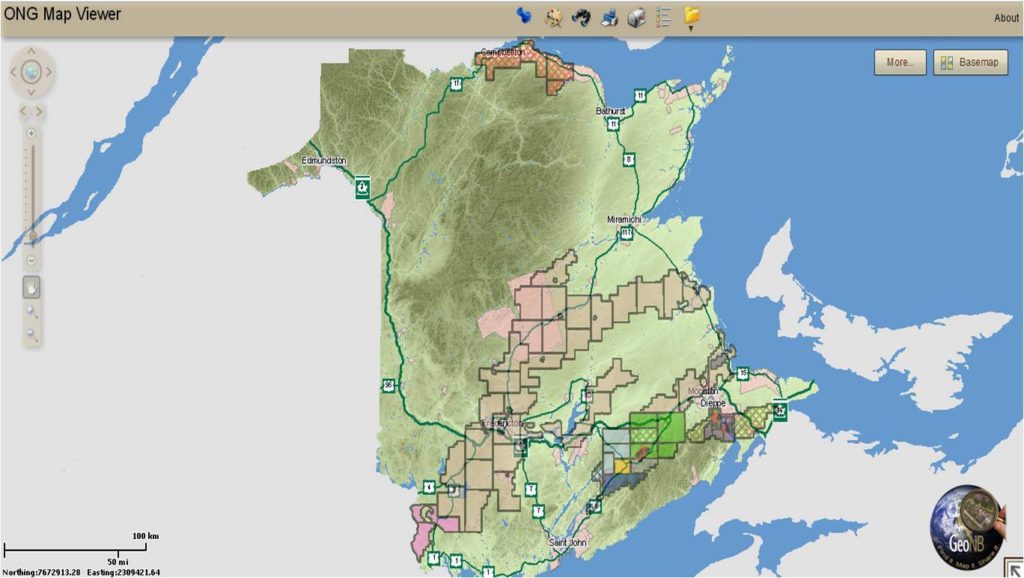 The total area under Licenses to Search and Leases to explore and produce gas in the province cross over more than 100 communities — municipalities, rural communities and unincorporated areas. Do you know if your land or your community will be impacted by the oil and gas industry?  You can use this map viewer above to identify oil and gas activity near you.
CCNB's Shale Gas Alert! campaign aims to keep New Brunswickers up to date on the latest developments, to provide the latest science and information, and to connect people and communities for shared learning.
It seems like there is a new study on the impacts of shale gas every week. Visit our resource library for the latest information cataloging concerns about water contamination, water management, air quality, human health, climate change, social impacts, economics, and more.
CCNB can support you and your community!
Download the Executive Summary of our Shale Gas primer [2010]
Contact us to set up presentations about the environmental and community impacts of shale gas development to municipal councils, community groups, and the general public.
Join our email listserve that is used to share recent news articles, relevant reports, and community events.
Contact us and we'll connect you with a local community organization who are active in your area
View presentations by guest lecturers via our YouTube Channel