It's the perfect season to make a year-end donation
for a healthier New Brunswick
Protecting the land, air and water in New Brunswick.
Think Globally. Act Locally
Become a member and enjoy great benefits.
Volunteer your time and make a difference!
Stay in the loop with environmental news.
When you really want to make a difference.
Join one of our letter writing campaigns.
Marine Conservation
working to Keep OUR OCEANS CLEAN
Forest Conservation
Preserving forests for future generations
Climate Solutions
We can all do our part
Freshwater Protection
Clean lakes, rivers and streams
Buy Local NB
Supporting our local businesses
Learning Outside
inspiring children outside
Canadians around the nation are sending letters to halt and reverse nature loss!
This December, officials from 195 countries and the European Union gathered to discuss global progress on nature protection and come up with a plan to halt and reverse nature loss by 2030.
Because the world is watching, Nature Canada's NatureBus has been visiting communities all over the country to collect messages of support for a plan to restore nature and deliver these messages to the Prime Minister at NatureCOP in Montreal
Although New Brunswick did a fantastic job in gathering letters (including more than 500 gathered right here in Fredericton), we need to keep the pressure on leaders in order to ensure that they follow through with a concrete plan to halt and reverse biodiversity loss.
Browse through our gallery of local nature-themed artwork
Thirty percent of all proceeds go to the Conservation Council
So impressed by the efficacy and impact of art to inspire climate action, CCNB now independently supports this creative community.  Under the guidance of Juliana Bedoya and musician/writer/artist activist Laura Barron, artists have continued to express, through art, their ideas and feelings about climate change.
Their work is intended to inspire changes in behaviours in New Brunswick, and to offer a space for reflection on ways we might repair our relationship with nature, partly by experiencing its healing power reflected in the artwork.  
Nature Canada's NatureBus tour is heading to the NatureCOP conference in Montreal. If you can't make it to the bus, send a digital message to make sure your voice is heard!
Nature Canada's NatureBus tour is heading to the NatureCOP conference in Montreal. If you can't make it to the bus, send a digital message to make sure your voice is heard!
We're calling on the New Brunswick government to follow the example of neighbouring Prince Edward Island and Quebec by putting in place a strong mandate and clear targets to achieve a 100 per cent electric school bus fleet over the next few years.
Lack Of Fairness, Trust, Participation Kills Renewable Energy Projects, Not NIMBYism
If developers, governments, and utilities want to build renewable energy projects, they must first build a process that is fair, that citizens trust and in which they can participate and influence outcomes, particularly around siting.
That's the topline conclusion of the Conservation Council's year-long research into why renewable energy projects fail from public opposition despite the majority of Canadians being supportive of more wind and solar developments.
Spraying in New Brunswick
Forestry companies spray clearcut areas with herbicides to kill hardwoods and vegetation that compete with the spruce, fir and pine they grow in plantations.
The Conservation Council has long advocated that the province stop the old-fashioned, citizen-funded practice of spraying the forest. Quebec banned the spraying of its public forest more than 15 years ago. Glyphosate, the main active ingredient in most herbicides used in Crown forest operations in New Brunswick, was listed as a probable carcinogen by the World Health Organization's cancer research agency, the International Agency for Research on Cancer (IARC), in 2015. 
In this webinar, learn how a lack of trust, fairness, and community benefits combined to undermine community acceptance of two wind energy projects proposed for Northern New Brunswick and receive recommendations on how to increase the chances of success for renewable energy projects.
Would you like to participate in a Citizens' Assembly to make recommendations to federal and provincial governments and utilities on how to keep electricity affordable and eliminate energy poverty, while eliminating carbon and air pollution from the electricity system?
Watch our June 22 webinar on the benefits and challenges of electrifying New Brunswick's school bus fleet.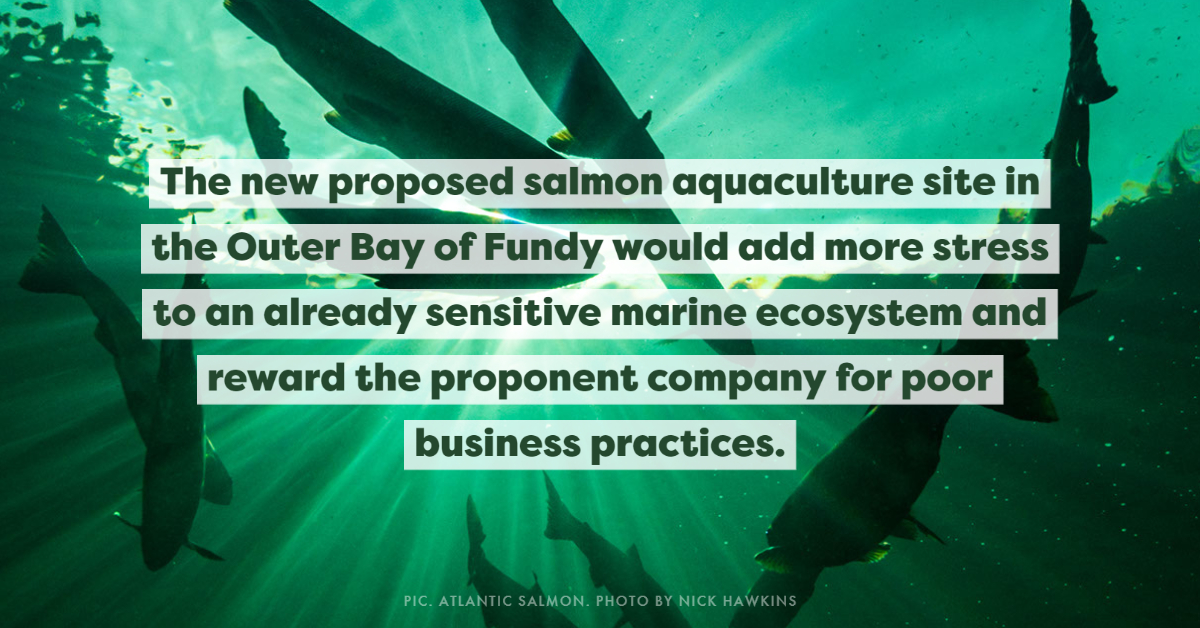 The Conservation Council's Fundy Baykeeper says a proposed new salmon aquaculture site in the Outer Bay of Fundy would add more stress to an already sensitive marine ecosystem while also rewarding the proponent company for poor business practices.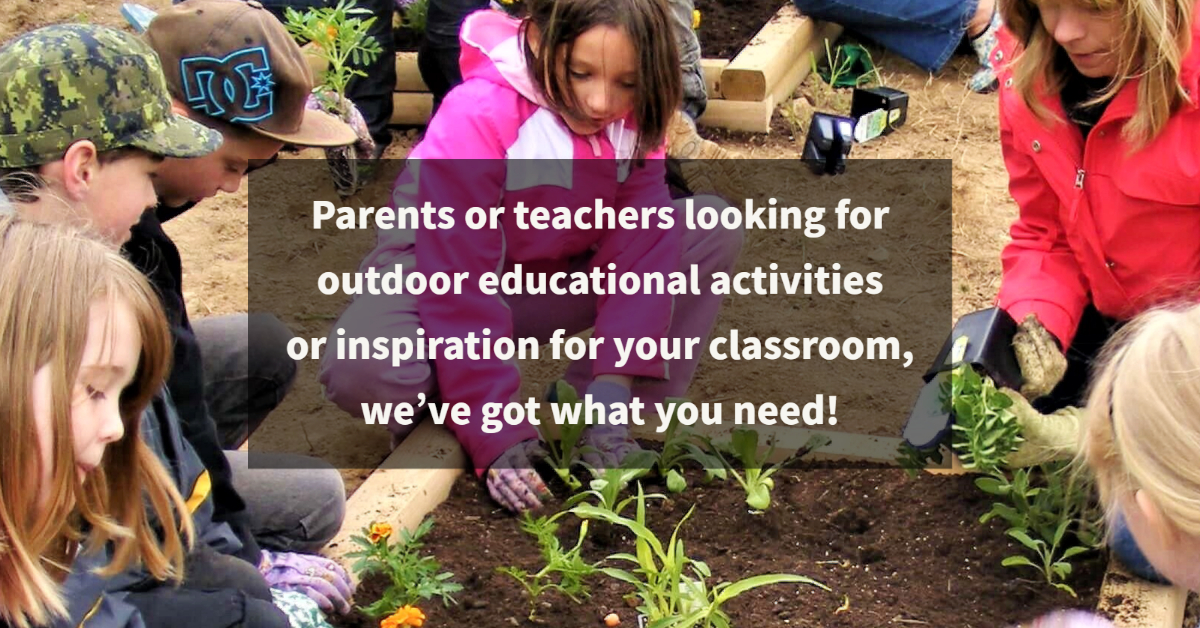 As kids return to school this week, our Learning Outside Coordinator and in-house ecologist, Dr. Nadine Ives, is excited to help our province's hard-working teachers get their students out of the classroom and back where kids learn best – outside, in the fresh air, where hungry minds can take in the sights and sounds of nature.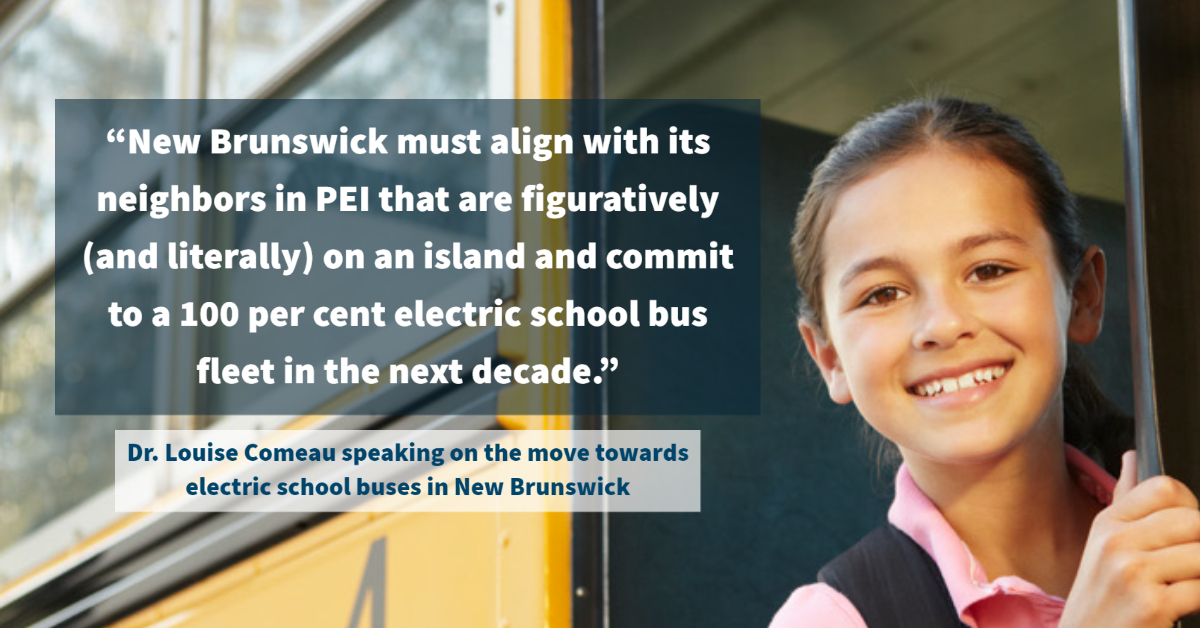 Why are diesel school buses still the default choice for pupil transportation in New Brunswick when there is a non-polluting, non-emitting option?  Louise Comeau, Director Climate Change and Energy Solutions, weighs in.