In this edition of EcoNews, we send the lovin' right back to our awesome supporters who made our year-end fundraising drive so successful; we bring you our reaction to the progress report released today on the provincial government's climate action plan; we encourage you to have your say on environmental spending priorities for the upcoming 2021 budget; we remind you to submit your most cherished Crown land spaces for protected status before the end of the month; we share our latest recommendations for protecting the endangered North Atlantic right whale; and more.
We
our supporters!
Our heartfelt thanks to everyone who supported our year-end fundraising drive last month. We know 2020 was a tough year for New Brunswickers, and we're blown away by the generosity of our donors and supporters! As you know, your contributions ensure our voice as New Brunswick's leading environmental advocate remains independent and strong. Thank you so much. Together, we'll accomplish greats things for nature and our communities in 2021.
Province's progress report on Climate Action Plan shows we're moving to slowly on transformative change needed to protect communities and keep New Brunswickers safe
The provincial government today released a progress report on its Climate Action Plan. While we welcome the report, it shows that New Brunswick is not on track to meet the pollution reduction targets enshrined in the Climate Change Act, and that we are not doing enough to protect New Brunswickers' health and safety from the effects of climate change and extreme weather. In our response, Dr. Louise Comeau calls on the province to update the Climate Action Plan, increase support for low-income housing retrofits, and bring our climate goals in line with the federal government's proposals released in December 2020, among other recommendations. Read our full press release below.
Have your say: Let's make sure environmental spending isn't left out of the next provincial budget!
Organizations and citizens have an opportunity to share their priorities for the 2021-2022 budget. As always, your Conservation Council will participate in pre-budget consultations, and you can help us ensure that environmental spending is not left out of Premier Blaine Higgs' majority government's plan for the year ahead. Submissions are accepted until February 11, 2021 here. Our open letter to Premier Higgs on a #BetterThanNormal pandemic recovery in New Brunswick (sent April 22, 2020) contains policy recommendations you can use for your submission to ensure protecting nature, supporting local food producers, and growing resilient communities is front and centre in the March 2021 budget.
Nominate your favourite natural spaces for protection
Do you have your own 'Goshawk woods'? Now is the time to make sure it stays beautiful and special for generations to come. The province is still accepting nominations from New Brunswickers as part of its commitment to protect up to 10 per cent of Crown land. We've laid out the steps in our blog linked below, along with other ways you can help support this initiative. This round of nominations wraps up on Jan. 31, so get yours in today!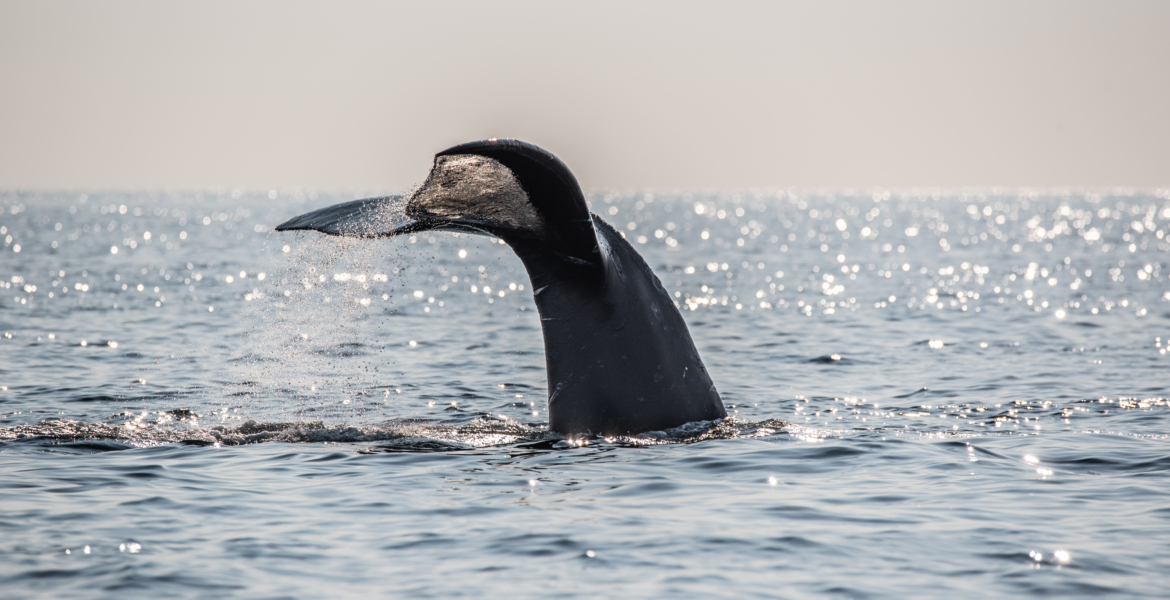 Protecting the majestic North Atlantic right whale
Last month our Fundy Baykeeper and Director of the Conservation Council's Marine Protection Program, Matt Abbott, submitted recommendations to the federal government to further protect the critically-endangered North Atlantic right whale. The submission, co-written by Abbott and our friends at Oceans North, presented several recommendations to improve the government's existing management measures, from area closures, vessel speed restrictions, new modified fishing gear trials, monitoring and more. While we celebrated that no right whales were found dead in Canadian waters in 2020, the latest population assessment shows only 356 of these majestic whales remain. Ensuring this species is given the chance to recover and thrive once more requires collaboration and cooperation from NGOs, all levels of government, First Nations communities, fisheries, the shipping industry, and citizens. Read our full submission below.
We work hard to make sure a strong environmental voice is heard in the New Brunswick print, radio and television media. Here are the latest stories Conservation Council staff have been called upon for expertise, analysis and commentary:
Dec. 8, 2020—Our Dr. Louise Comeau spoke to reporters about her concern that NB Power isn't taking climate change seriously enough in its future planning. NB Power released its new Integrated Resource Plan early last month, which, among other disappointing moves, included plans to continue running coal, oil and gas plants until 2040. Listen to her interview with Shift NB here, read the story in the Telegraph-Journal here.
Nov. 30, 2020—Our op-ed showing that it is possible to build an affordable, reliable and renewable electricity system in New Brunswick and across Atlantic Canada was picked up by The Energy Mix, The Telegraph-Journal, and The Salt Wire. Read the op-ed on our website here.