Conservation Council Executive Director Lois Corbett spoke with the Canadian Press last week about New Brunswick's ongoing efforts to address water contamination at Parlee Beach.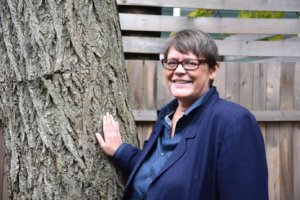 In the May 12 article, both Corbett and Remi Donelle, manager of the Shediac Bay Watershed Association, say it was the public's push for action following the discovery of pollution in the Northumberland Strait that spurred the provincial and federal governments' announcement last week of infrastructure investments and development restrictions specific to the area.
"It became a risk factor, and people started to worry about it," Corbett told the Canadian Press, whose story was picked up by several media outlets, including  The Toronto Star, CBC, Global News, and the Times Colonist. "It's a very good step. It's an economic driver for the community and for New Brunswick … It's definitely a treasure."
While Corbett applauded the government for last week's announcement, she also noted that New Brunswick's problem with water quality testing might never have happened had had the province not decided to break convention and use its own guidelines rather than Health Canada's, which fall in line with World Health Organization standards.
If the federal guidelines had remained in place, she said, New Brunswickers probably would have gotten more warnings.
Read the full Canadian Press story here.
-30-
For more information on the Conservation Council's position on water contamination at Parlee Beach: