In like a lion, out like a lamb…or a chickadee?
March certainly brought us some mighty cold days with it, but the frosty weather didn't deter the many bird enthusiasts who attended the birdfeeder workshop at the Conserver House on March 4. Our Learning Outside project coordinator, Nadine Ives, led the workshop where I and the other participants learned how to create our very own suet mug bird feeders out of simple ingredients.
After introductions and sharing what kinds of birds everyone usually sees in their own backyards, we all chose a colourful mug and spoon (or fork!). In teams, we began mixing together the first two ingredients in big glass bowls: peanut butter and shortening.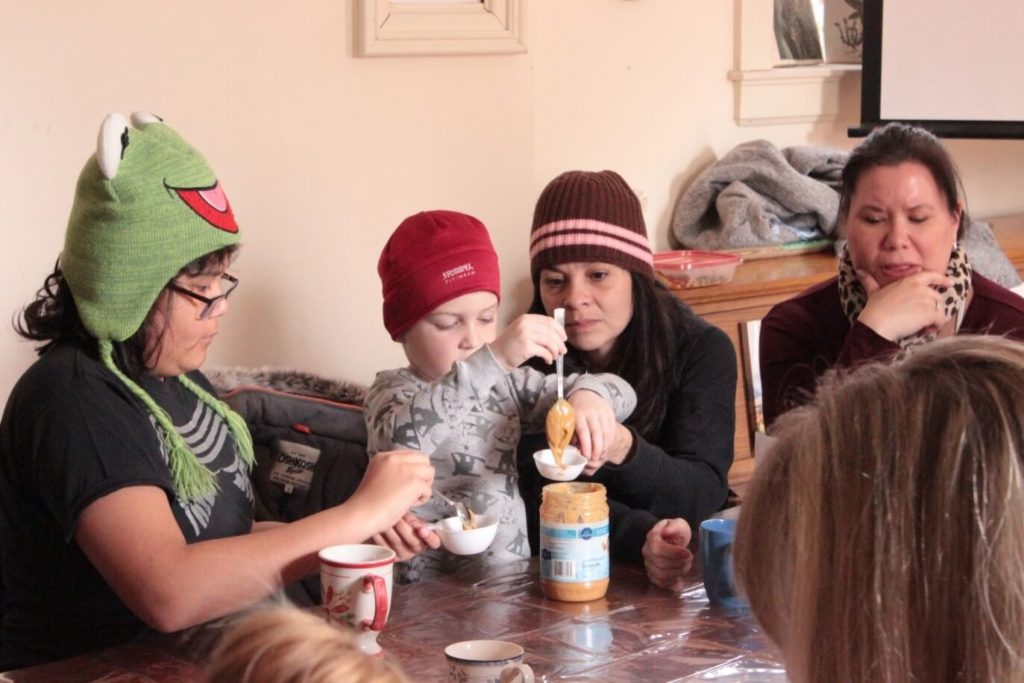 We were careful not to get too sticky! 
Everyone helped out to read through the recipe:
Simply, Measure 1 1/2 cups shortening and ¾ cup peanut butter into glass bowl, soften/melt in microwave.
Then mix in 3 1/2 cups wild bird seed, 1 cup quick oats, 1/2 cup corn meal.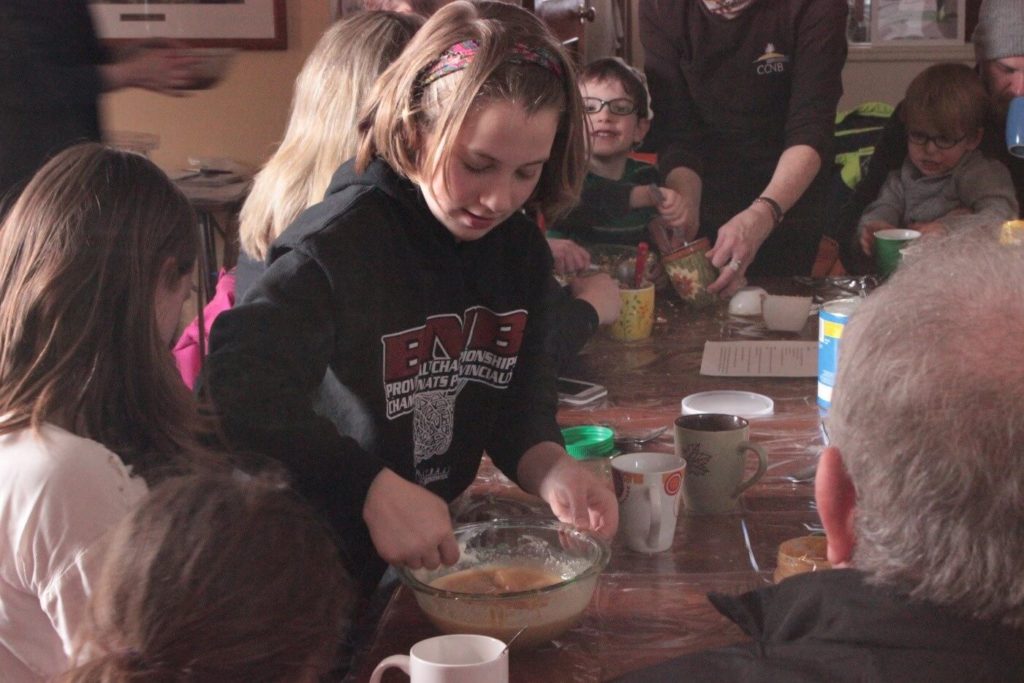 After microwaving and mixing the peanut butter and shortening, we added the seeds, oatmeal, and cornmeal.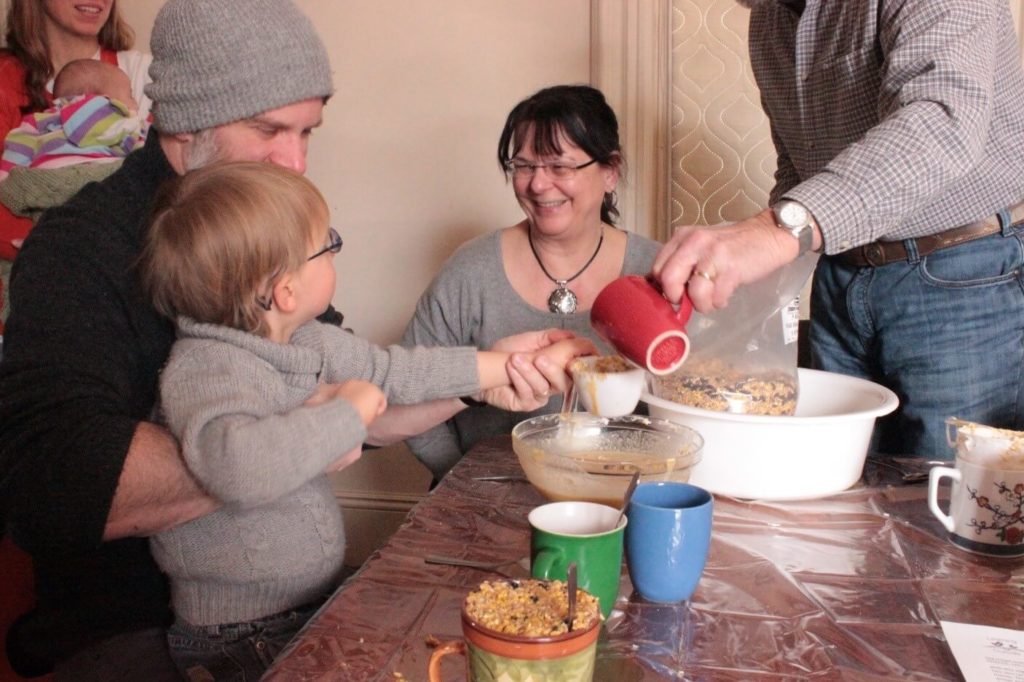 Bird watchers of all ages worked together to measure out the ingredients.
Then we filled our mugs with the homemade suet, added a spoon for a perch – and voila!
All that was left was to bring them home and refrigerate them for a few hours – but what with the temperature still being well below zero, it might be just as easy to hang them up outside straight away.
To finish off the workshop Nadine took some time to explain why we feed the birds and gave us some great tips on how best to go about it. She also showed us some pictures of common New Brunswick backyard birds and taught us how to properly identify them.
For some extra fun and to help us at home, Nadine handed out some tips on feeding birds, common backyard birds, and our brand new New Brunswick nature-themed colouring pages. If you missed out on the workshop, that's okay because these sheets and colouring pages are available for free download on our website!
Thanks to everyone who came out! We look forward to hosting similar workshops in the future!
We thank our funders for making our workshop series possible: Fredericton Community Foundation, TD Friends of the Environment, NB Wildlife Trust Fund, NB Environmental Trust Fund. Thanks also to Shur-Gain Feeds' n Needs for their sponsorship.
To stay updated on upcoming workshops, you can be added to our mailing list by contacting: info@conservationcouncil.ca and following us online at learningoutside.ca and Conservationcouncil.ca

*Note: Print Size roughly 3.5 x 5′ inches