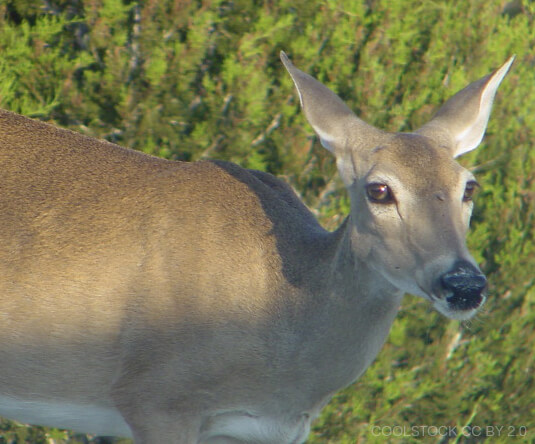 University of New Brunswick researchers are teaming up with Department of Energy and Resource Development scientists, the State of Maine, the University of Maine and JD Irving to study our region's whitetail deer populations.
The announcement of a joint study on whitetail deer populations in New Brunswick and Maine came in response to a petition containing 30,000 signatures called for a halt in herbicide spraying in New Brunswick Crown Forests.
Hunters and wildlife biologists are concerned about declining deer harvest numbers that fell to under 5,000 last season – that's 1/6th the number of deer that had been recorded in past years!
The $1.5million study will examine a number of the effects of forest management practices that many suspect are the cause of the region's decline in deer population, such as herbicide applications, precommercial thinning and the proliferation of softwood plantations, on deer behaviour. Researchers will attach satellite collars on 120 female deer in New Brunswick, and 100 in Maine. The collars will also track survival rates of deer, as well as enable researchers to examine cause of death following a death signal.
-30-
Read more information on joint study on Whitetail Deer in New Brunswick and Maine.
Read more about New Brunswick's largest ever petition calling for the ban of glyphosates in the forest.
Read the Conservation Council's statement in response to report released by the Office of the Chief Medical Officer of Health on glyphosate.