Executive Director Lois Corbett spoke with host Terry Seguin on CBC Information Morning Fredericton on Wednesday, March 23, to discuss the provincial government's plans to build a water protection strategy and its recent discussion paper on that effort. Listen to the full interview here.
Corbett said she believes the discussion paper released earlier this month is the beginning of a dialogue on what a water protection strategy should look like in N.B.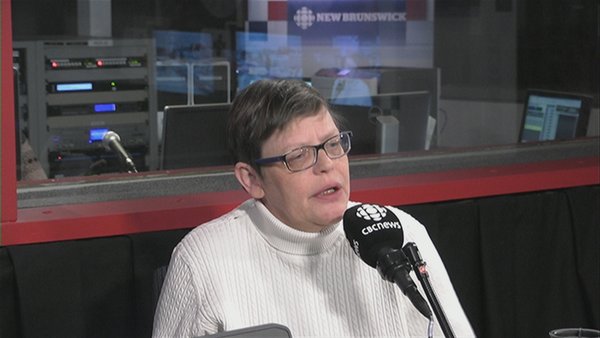 She spoke to criticisms expressed at a new conference earlier this week about the process and the opportunities for New Brunswickers to participate. She said valid concerns have been raised, but added, "I would encourage folks to try to get past the process snarl-ups and concentrate on what we really need — a system that protects and classifies rivers and lakes, a system that prevents pollution being dumped into our rivers in the first place, and a really good action plan to address how we're going to protect groundwater."
She said current legislation and regulations in New Brunswick already allow for industrial access to water, saying she doesn't believe, as some have expressed, that the government's efforts to create a water strategy are intended to give industry greater access.
"We're not looking at a strategy, Terry," Corbett said of the discussion paper. "What they have out in the public domain is just the appetizers of a full course meal, this is not a water strategy, it's the beginning of a dialogue on what a protection regime looks like. The public has until end of April to comment on these goals, objectives. And then government will release those comments. Then take it to next step: What is state of our waters? What is state of our rivers? What variety of tools do we have in our tool box to protect water in N.B.? And what was holding up river classification all these years? We can get it right and the people can get in engaged."