In this 2021 Federal Election edition of EcoNews, we bring you resources to help you find out where candidates looking for your vote stand on critical environmental issues, and help you cast a ballot for nature protection and climate action on Sept. 20.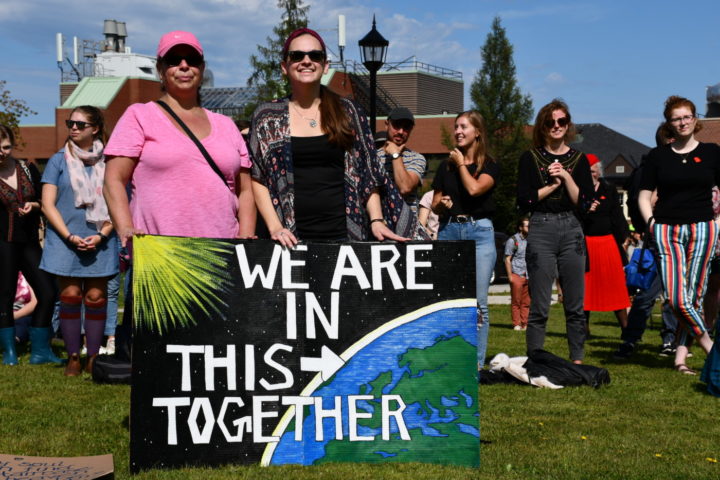 Questions To Ask Candidates At The Door
This federal election, New Brunswickers and Canadians need to demand better. The next Canadian government will determine how we face the climate change and nature crises during this pivotal decade. Our election toolkit will help you make the right choice for the future of your family, community and our planet. Our list of questions for candidates looking for your vote will help you cast a ballot for environmental action on Sept. 20.
Top Conservation Groups Challenge Candidates To Commit To Action On Nature Protection And Climate Change
Your Conservation Council has joined with New Brunswick's other leading environmental organizations to call on federal election candidates in our province to protect nature and our oceans, act on climate solutions, and honour Indigenous rights if they are elected on Sept. 20. Click the link below to read our open letter and questionnaire to all N.B. candidates.
We Can Demand A Better Future
The Conservation Council, in collaboration with 34 other Canadian environmental organizations through One Earth One Vote, has sent a list of demands to the federal parties asking them to address the environmental crisis in an ambitious manner and to integrate these demands into their electoral platforms. See One Earth One Vote's list of demands below and use it alongside our N.B. election toolkit to help you determine where candidates in your riding stand on critical environmental issues.
Glyphosate Hearings Resume With Renewed Calls From Indigenous Leaders To Ban Spraying On New Brunswick's Forests
Indigenous leaders from across the province told the standing committee examining glyphosate use that it's time to ban the controversial chemical in New Brunswick's forests.  Leaders from several New Brunswick First Nations appeared before the committee on Tuesday this week. They said glyphosate is a poison that harms forests, rivers, plants and animal life and impacts the plants and berries traditionally used by Indigenous peoples for food and medicine. The hearings resume on Friday, Sept. 10. Click the link to see where you can watch the meetings and read our summary of the committee's earlier hearings in June.
Thank you for reading our newsletter!