The Conservation Council's Lois Corbett was featured in a CBC article about the provincial government's newly-announced infrastructure investments and restrictions on new development specific to Parlee Beach.
Corbett called the funding an important step toward keeping our bays and beaches clean, but noted it's not enough to solve the problem entirely.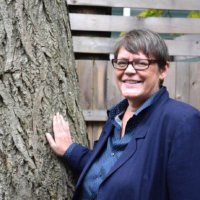 "These investments, coupled with better impact assessment for new developments, including campgrounds, should speed up the repair of this valued beach ecosystem," Corbett said in a statement released on May 10, 2017.
"Better sewage treatment, combined with smart education programs, will reduce harmful bacteria that can pollute our coast and jeopardize human health."
While applauding the step forward, Corbett says pollution from near-shore developments along the Northumberland Strait won't be solved by the $3 million invested in Parlee Beach infrastructure.
She encourages the Minister of Environment to move the coastal zone protection policy from being a paper document to a regulation under the Clean Water Act, and to classify important bay areas to protect their health, like they currently do in Maine. Putting in place a comprehensive land use policy and much wider wetland and salt marsh buffer zones for the entire Northumberland Strait region would further safeguard public and environmental health, Corbett adds.
Read the full list of Parlee Beach investments here.
Read the full CBC story here.