In this edition of EcoNews, we encourage you to use our letter-writing tool to have your say on the Sisson Mine's plan to use fish-bearing brooks in the Nashwaak Watershed for part of its waste tailings as the federal government takes final comments from the public; we bring you our Fundy Baykeeper's preliminary recommendations as the provincial government considers changes to the Aquaculture Act; we celebrate Edmundston joining cities across Canada and the world in declaring a climate emergency; we bring you our reaction to Premier Blaine Higgs' speaking role at a pro-pipeline rally in Saskatchewan this month; we tell you about Drive Electric NB's successful electric vehicle rebate program; and we fill you in on the latest campaign to help you feel good and eat local in New Brunswick, year-round.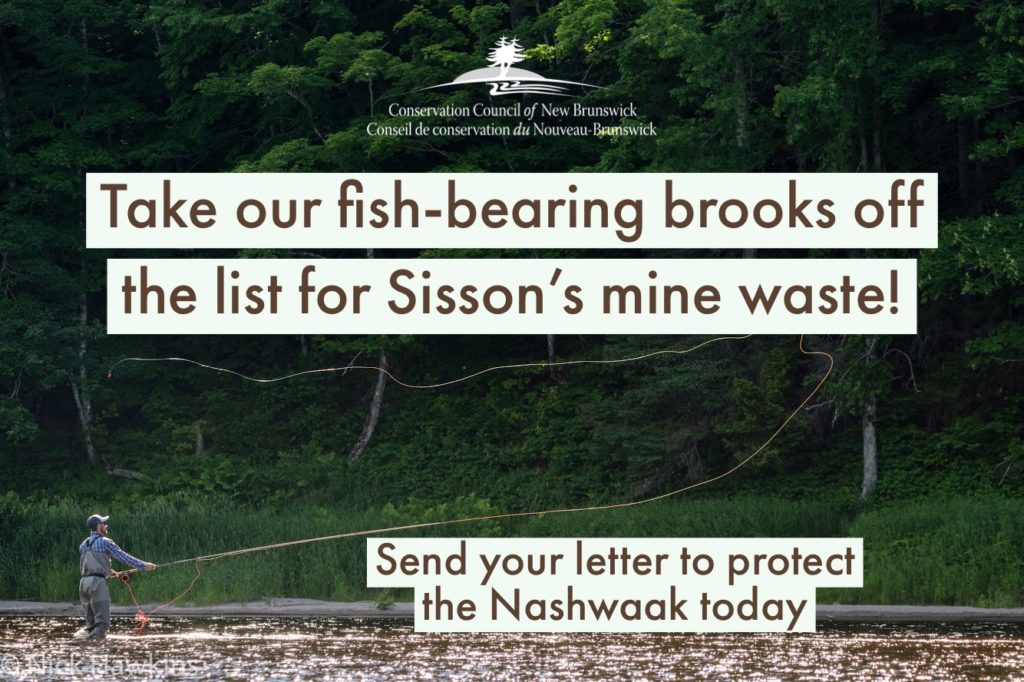 Send your letter to protect the Nashwaak Watershed from Sisson mine waste
New Brunswickers have one last chance to tell the federal government to keep fish-bearing brooks in the Nashwaak watershed off the list for the proposed Sisson Mine's massive waste tailings. We've made it easy for you to have your say using our letter-writing tool.
N.B. aquaculture industry needs better regulation, robust enforcement: Fundy Baykeeper
Our Fundy Baykeeper says the history of illegal activity in New Brunswick's aquaculture industry should be addressed by improved regulations and robust enforcement oversight as the provincial government considers changes to the Aquaculture Act. Click below to read Matt Abbott's preliminary submission to the provincial government.
Edmundston first city in N.B. to declare climate emergency
Edmundston is the first municipality in New Bruswick to declare a climate emergency, joining the ranks of Vancouver, Halifax and several Quebec communities. Mayor Cyrille Simard says the move is not a symbolic gesture, but a serious call to action that will be reflected in the city's policies, long-term planning and purchases.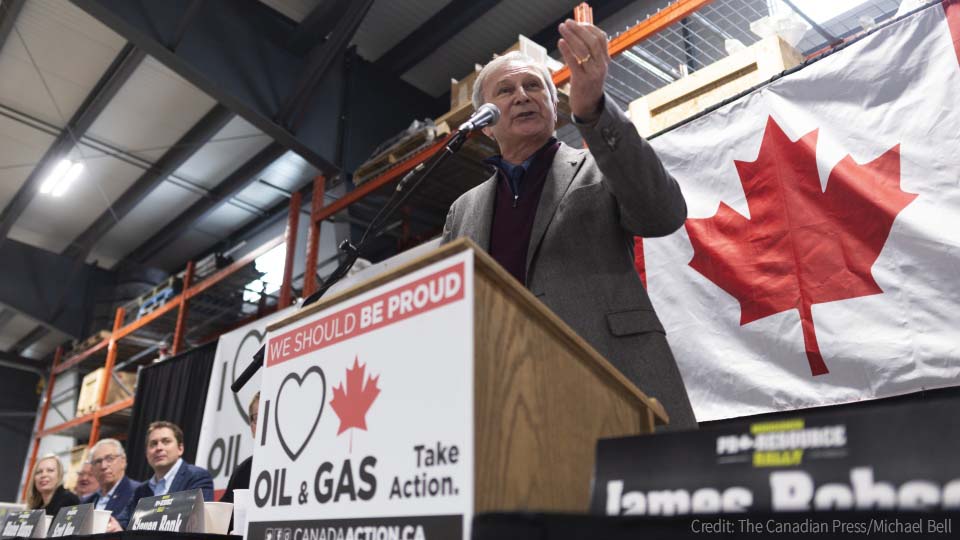 Conservation Council questions Premier Higgs' speaking role at pro-pipeline rally in Saskatchewan
While the mayor and council in Edmundston are taking climate change and climate action seriously, New Brunswick Premier Blaine Higgs was in Saskatchewan earlier this month speaking at a pro-pipeline rally alongside carbon tax-opponents federal Conservative Party leader Andrew Scheer and Saskatchewan Premier Scott Moe.  In a statement, your Conservation Council called on Premier Higgs to look closer to home at the long-term, sustainable job opportunities in energy efficiency and building a renewable energy system.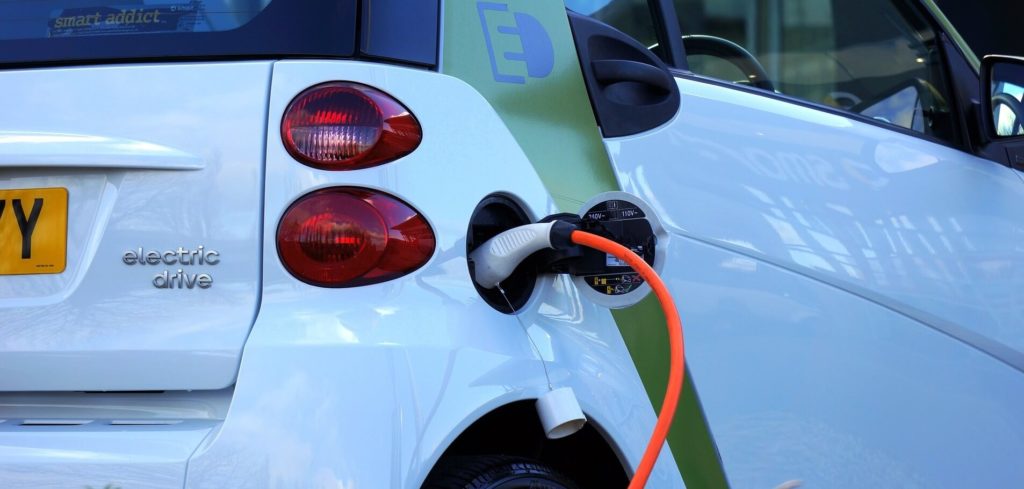 Drive Electric NB's rebate program was so popular it had to end early
Talk about a 'happy problem'  — Drive Electric NB and the New Brunswick Lung Association had to end their rebate offer for electric vehicles early after the year-long incentive proved so popular in N.B., they ran out of funding! Our intern Hannah Moore chats with the Lung Association's Barb MacKinnon on the success of the rebate program and what it will take to get more electric vehicles on the road in New Brunswick.
New local food campaign has all you need to eat good, feel good
A new education campaign dubbed 'Why Local? Why Not?' from the Agricultural Alliance of New Brunswick (AANB) is here to bring you all the information you need to buy local year-round. Read more about the campaign, which includes a monthly calendar of what's in season, recipes and meal ideas that feature New Brunswick-grown food and products, and is powered in part by our BuyLocalNB Directory. 
THANK YOU FOR READING!