From intense rain, wind and ice storms bringing flooding and power outages, to hotter days and seasons bringing dry summers and ticks, a lot of us are feeling anxious and on edge about climate change in New Brunswick.
We need strong leadership from our provincial government to do everything it can to protect our families' health and communities' safety from the effects of climate change and extreme weather we're already seeing today.
This year, make your Earth Day count a little extra by writing Premier Blaine Higgs about your concerns and your call for serious action on climate change.
We've made it easy for you to speak out. Use our letter-writing tool below to let the Premier know where you stand and what you want. Our pre-written letter includes recommendations for smart climate solutions. We strongly encourage you to add to this letter with your own personal story of how climate change makes you feel and how it has affected you and your family.
Want to learn more about climate change and climate solutions? Check out the links below the letter forms!
SEND YOUR LETTER TO PREMIER HIGGS
Please fill out the form below and feel free to edit the 'Your Message' section. We encourage to add a personal story of how climate change has affected you. Your letter will be sent to Premier Blaine Higgs, Environment Minister Jeff Carr, and your local MLA.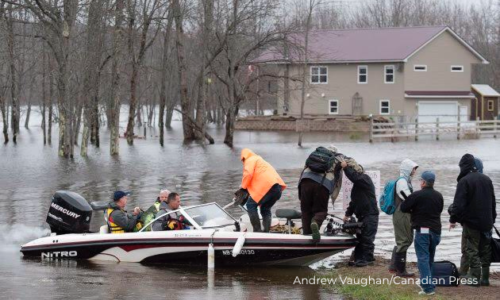 SEND US YOUR CLIMATE CHANGE STORY
Done your letter? Want to help us out a little more? Use this form to tell us your climate change story. It will not be sent to the premier, but will inform our Climate and Energy Solutions work. You may also share photos and video to jon.macneill@conservationcouncil.ca.