New Brunswick's next climate action plan must draw lessons from the 2017 ice storm if the provincial government wants to be prepared for future extreme weather emergencies
Families reduced to the risky decision of using their barbecue indoors, just to stay warm. 
Rumours of home invasions and missing generators flooding social media.
Downed power-lines and broken, ice-coated branches littering the streets.
Hard to believe that this was our province, five year ago, when a devastating January ice storm left nearly 300,000 New Brunswickers without heat or power, and everyone asking, "Why weren't we better prepared? And how can we do better?"
We got the answer seven months later in the form of New Brunswick's Aug. 18 Ice Storm Review, authored by former Clerk of the Executive Council, Judy Wagner. 
The report said what many New Brunswickers had already experienced first-hand. Despite the fact climate scientists had sounded the alarms for years, the province was grossly unprepared for an extreme weather emergency of such magnitude.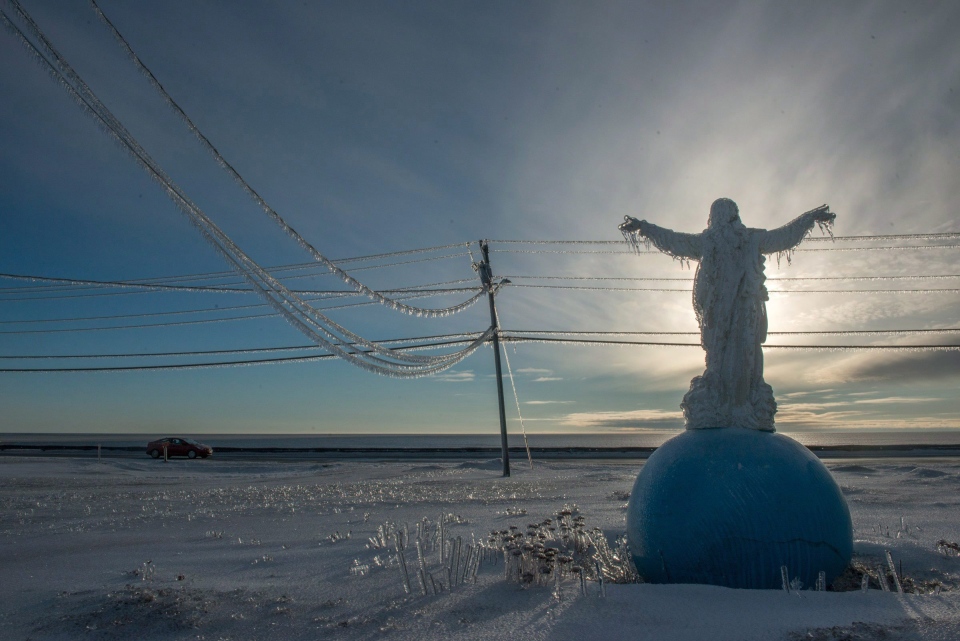 More importantly, the ice storm report also outlined several recommendations to improve the province's emergency preparedness.
At the top of the list was a call for the province to accelerate the province's climate adaptation measures outlined in its 2016 climate action plan.
This was five years ago, and although the prospect of another devastating ice storm and the high price tag of the 2017 event ($30 million in labour and repairs) brought much needed attention to the risks of delaying climate action, the province's 2020 climate progress report shows us that we still have a long way to go before New Brunswick communities are prepared for more frequent extreme weather events.
A large portion of New Brunswick's municipalities have completed their own climate adaptation plans, yet the government hasn't clearly communicated to what degree those plans have been put into action or how carbon pricing funding is to be distributed.
Carbon funding still needs to be directed toward energy efficiency incentives for middle and lower-income residents looking to improve their homes or apartments with deep retrofits.
Renewable energy incentives and education programs, so that families who want to lead the shift toward energy independence and self-sufficiency, are still severely lacking. 
Implementing carbon pricing isn't enough. New Brunswickers expect transparent, trackable progress on climate adaptation and provincial energy programs that help keep us warm when the nights are cold and the lights are out. 
It's up to the provincial government's climate action plan to deliver.
Your opportunity to weigh in on N.B's next climate action plan
The provincial government is conducting hearings and seeking public feedback as it prepares to write the next five-year climate action plan. Don't miss this chance to tell the leaders how you feel about the province's progress on climate change, how extreme weather events like the 2017 ice storm have impacted you and your family, and what climate policies you would like to see put in place. The deadline for submissions is Feb. 24, 2022.