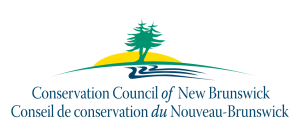 Attention News Editors: Lois Corbett, Executive Director, issued the following statement with respect to today's announcement about NB Power and Hydro-Quebec's agreement on the Mactaquac dam refurbishment and clean energy supply.
"Bringing additional clean, renewable hydro power in New Brunswick and investments in transmission are good for the province's energy mix is a good move, especially if it supports the phase-out of coal-fired electricity by 2030.
We expect, however, that this agreement will not replace or slow down investments in new renewable energy developments in New Brunswick communities, such as solar generation and wind farms.
It's encouraging to see some long-term thinking and more steps toward regional cooperation and integration of our clean electricity systems. We know that climate change pays no attention to provincial borders and neither should the solutions we use to keep our families and communities safe from its impacts.
We look forward to Monday's meeting of the Council of Atlantic Premiers, where Quebec Premier Francois Legault and the Hon. Chrystia Freeland, federal Minister of Intergovernmental Affairs, will also be in attendance, to see if the federal government will too get involved through its Canada Infrastructure Bank."
-30-
For more information or to arrange an interview, contact:
Jon MacNeill, Communications Director: 506-238-3539 (m); 506-458-8747 (w); jon.macneill@conservationcouncil.ca