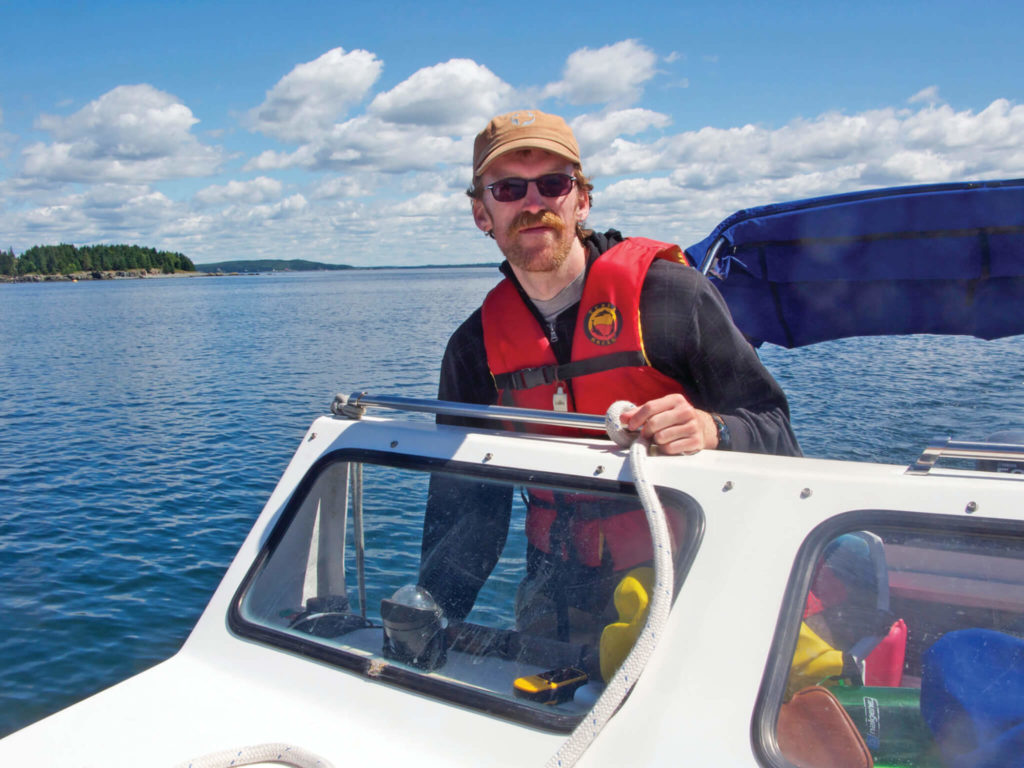 Our Fundy Baykeeper, Matt Abbott, is calling on the province for greater enforcement and oversight of aquaculture companies.
Information following the Northern Harvest Sea Farms pesticide case was obtained by the CBC this week. Emails between the aquaculture company and provincial environment officials revealed the "tensions at play" last summer and fall, during a sea lice outbreak.   
In May 2018, the aquaculture company pleaded guilty to violating Section 15 of the provincial Pesticides Control Act, and was fined $12,000.
Northern Harvest has nine Atlantic salmon farm sites on the Bay of Fundy. The company has a permit to use pesticides on its farm sites, but is required by law to seek pre-approval to use pesticides in the salmon cages at their Head Harbour site.
Pre-approval allows provincial environment officials to ensure that no lobsters are being held nearby; as pesticides can be fatal to lobster, and Northern Harvests' Head Harbour farm is near lobster-holding facilities maintained by local fishermen.
Emails obtained by the CBC revealed Northern Harvest gave notice July 20, 2017, that it planned to apply Salmosan 50WP to a salmon site, with no mention of plans to treat the exclusion zone at Head Harbour.
Officials warned the company of the dangers posed to nearby lobster 'over a dozen times' according to the CBC.
"No application of Salmosan 50WP can be conducted for all marine aquaculture sites located within one kilometre of active lobster holding areas."
Over a three day period beginning July 26, 2017, the company put 7.5 kilograms of Salmosan 50WP in the Head Harbour cage, without approval.
Northern Harvest told the court that they applied to use the pesticide at the Head Harbour site "on or about July 18" – but there is no record of that in the email exchanges.
Spokespeople for the Department of Environment and Local Government have confirmed there is an application from Northern Harvest for another farm site on that date, but not for the location where the incident took place.  
How the information about the offence reached provincial officials is unknown, but our Fundy baykeeper, Matt Abbott, said Campobello Island fishermen had been suspicious of the activity going on at Northern Harvests' cage site.
"I was hearing from fishermen worried about treatments so close to lobster pounds. And I knew they were engaging the province and others to try and figure out what was going on," he told the CBC.
Sea lice in large numbers can be fatal to caged salmon. "Probably a bit of a business decision," said Crown prosecutor Christopher Titus in court, as the salmon in the Head Harbour site would be worth an estimated $1.5 million.  
Abbott told the CBC that he was happy with the diligence shown by provincial staff pursuing this case, but feels there is still a need for greater regulation, oversight  and enforcement over companies such as Northern Harvest.
"They put their own interests well above that of their neighbours in the lobster fishery or others who work on the water," he said.  
Recommended links: