In this Canada Day edition of EcoNews, we get you ready to beat the heat and hit the beach with stories about: the first-ever Canada Beach Report and what it tells us about the health of our cherished waterways; our take on the Auditor General's report on climate change action in N.B.; highlights from a busy couple of weeks in the media where we commented on marine tanker traffic, coastal protection laws, herbicide use in N.B. forests, and the latest news on the controversial Sisson Mine project; and, finally, we help you chart the course for a summer of fun with upcoming events for all ages.
NEWS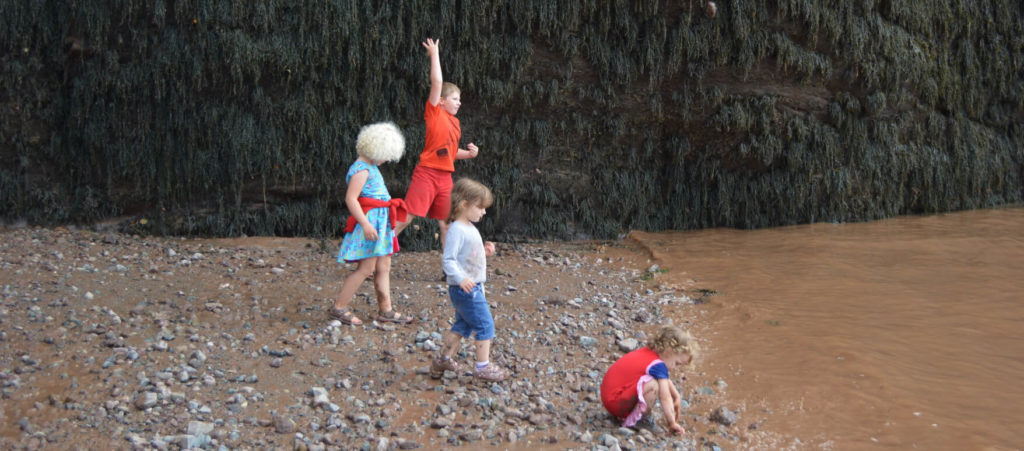 First-ever Canada Beach Report released
The first report of its kind,  the Canada Beach Report gives you a crash course on the different water quality monitoring programs and practices across Canada, and paints a compelling picture of what we know — and don't know — about the health of our waters and the threats they face. 

CCNB weighs in on N.B. Auditor General's report on climate action
Learn what New Brunswick Auditor General Kim MacPherson has to say about the progress being made on climate change action in New Brunswick, and why we think her report should put wind in the sails of government's plans to reduce carbon pollution and make our communities healthy and strong in the face of climate change.
UPCOMING EVENTS

Mark your calendar! The summer months are the best time to get outside, get active and get immersed in New Brunswick's beautiful natural spaces. Make new friends from the community, support the causes you care about, and, of course, have some summer fun at these upcoming events:
July 8 | 9:30 a.m. – 3 p.m.: Appalachian Hardwood Forest Workshop. Take part in this hands-on workshop in the woods where you'll learn how to identify sensitive features on your woodlot and ways to preserve them by harvesting carefully. Contact Aaron Dowding at aaron.dowding@ntnb.org for more information.

July 12 | 6:30 p.m. – 8:30 p.m.: Tides – A Presentation by Jonathan White at Conserver House. Join us at 180 St. John St. for a free event with author Jonathan White as he takes us on his global journey through the science and wonder of the ocean's driving force. Click here to register your spot, and help spread the word, on our Facebook events page.
July 15: The Great Fundy Coastal Clean-up. The second-annual Great Fundy Coastal Cleanup happens on July 15 at a number of beaches across New Brunswick.  Prizes will be awarded to those who find the most interesting items, and participants are encouraged to show off their creativity by making art from pieces of marine debris. Find the list of cleanup sites here.
July 22 | 11 a.m.:  Join the Fundy Baykeeper at our annual Musquash Paddle. Join our Fundy Baykeeper, CCNB members, and folks from across the province for a scenic paddle down the beautiful Musquash Estuary. Contact Isaac at isaac.weatherhead@conservationcouncil.ca for more details and to get your tickets today!
Aug 14 | 7 p.m.: Lessons from the 2014 Mount Polley tailings spill. The Conservation Council is bringing Ugo Lapointe of MiningWatch Canada and Jacinda Mack of the Xat'sull First Nation, a community affected by the 2014 Mount Polley tailings spill, to our region for public information sessions on what lessons can be learned to protect the Nashwaak watershed from the proposed Sisson Mine, and why we need stronger regulations on mine waste in Canada. The venue for the session is yet to be confirmed. Contact Tracy at tracy.glynn@conservationcouncil.ca for more information.
THE LATEST CCNB IN THE NEWS
We've worked hard the past couple of weeks to make sure a strong environmental voice is heard in the New Brunswick print, radio and television media. Here are the latest stories CCNB staff have been called upon for expertise, analysis and commentary:
June 29: Corbett talks the good and the bad from first-ever Canada Beach Report
June 29: It's time for 21st Century forestry practices in N.B.: Glynn
June 26: Sisson project not a done deal — big risks to healthy water and communities have not been addressed, says Corbett
June 24: Want to protect beaches? Make it the law: Corbett
June 21: "A good challenge" to government: Corbett on AG climate change report
June 20: We need to see plans: Corbett on release of AG's climate change report
June 16: Fundy Baykeeper disappointed by Irving Oil's request to limit scope of NEB review for Energy East
THANK YOU FOR READING — HAPPY CANADA DAY!
Act quick — for this month only, each donation of $3 or more enters the Conservation Council in a draw to win an additional $10,000 donation from CanadaHelps!