In this special election edition of EcoNews, we bring you the results from recent polling we commissioned with ASF and CPAWS-NB showing New Brunswickers want their next government to move fast on creating new protected areas and banning glyphosate in our woods, among other actions; we bring you a questionnaire we've sent to all party leaders asking how they will meet New Brunswick and Canada's commitments to protect more land and water; and we share with you once again some helpful questions you can ask your local candidates to see where they stand on critical environmental issues.
New Brunswickers to gov't: Protect nature, stop spraying, shrink clearcuts 
Last week we commissioned a poll of 500 New Brunswickers to gauge opinions on conservation efforts and forestry practices in New Brunswick. The mood in the province is clear: New Brunswickers stated overwhelmingly that they want swift action on creating new protected natural areas; an end to glyphosate spraying in the Crown forest; and a significant shift in how we manage our forest resources, with citizens saying habitat protection and recreation opportunities like hiking, hunting and fishing should take priority over largescale clearcutting to grow softwood plantations. Check out the full survey results at the link below, and please share widely on social media and within your family and friends! (Follow the link for images you can download to share with the survey results!)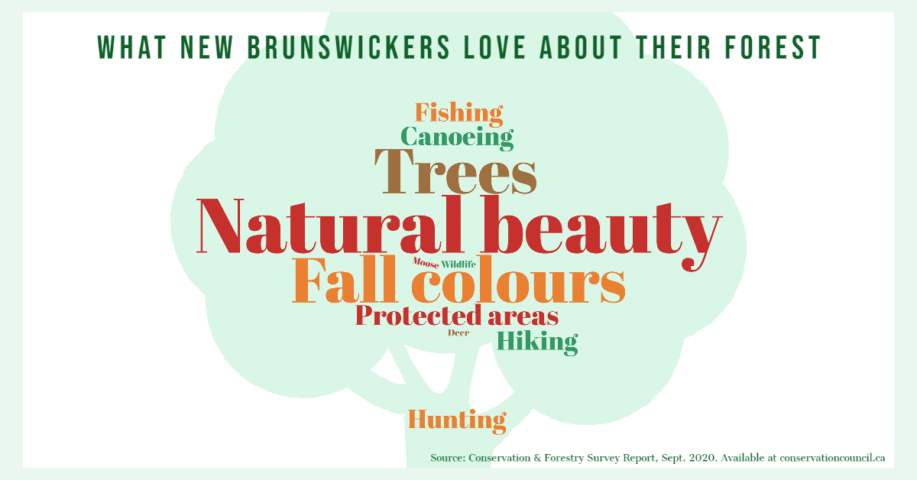 Our questionnaire presses party leaders on protected areas, water protection and climate action
Last week your Conservation Council partnered with our friends at the Canadian Parks and Wilderness Society—NB Chapter, Nature NB, and the Nature Trust of New Brunswick to send a questionnaire to all provincial party leaders focused on their commitment to protecting nature and water. The questionnaire asked leaders how they will  create more protected natural areas and what they'll do to implement the provincial water protection strategy, including much-needed legislation to safeguard our watersheds from the impact of climate change and extreme weather. See the full questionnaire and news release at the link below (and feel free to share it with friends and family as well).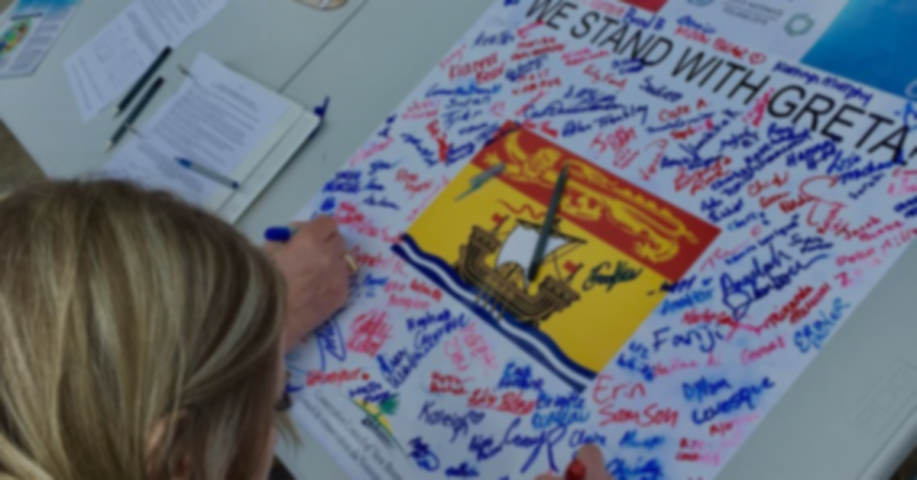 Questions to ask your local candidates
With the New Brunswick general election coming up on Monday, Sept. 14, 2020, you still have time to find out where your local candidates stand on the environmental issues important to you as a Conservation Council supporter. Follow the link below for some questions we've prepared to help you ask local candidates about climate action, indigenous justice, protecting nature (including our land, water, oceans and coastlines), and building our communities back #BetterThanNormal.
Thank you for reading!