In this edition of EcoNews, we give you some highlights from our first-ever and, it turns out, incredibly popular N.B. EcoHomes Tour; we tell you about the plastics charter we signed onto that gives a roadmap to a plastic-waste-free Canada; invite you to a free webinar about the controversial company behind the proposed Sisson Mine; we share with you a gift we received last week that just smacks of irony; introduce you to Moncton's new one-stop shop for eco-friendly living; and we offer up a pile of events to keep you busy outside this summer.
NEWS
Canadian organizations challenge Canada to a zero plastic waste future
In Canada, nearly 90 per cent of plastics end up incinerated, or in our landfills, lakes, parks and oceans. Voluntary, industry-led initiatives aren't going to cut it. That's why your Conservation Council joined other leading Canadian ENGOs in crafting a new plastics charter that calls on the federal government to get Canada's environment plastic-free by 2025, and which includes a road map of recommendations and actions to get us there.
Free webinar: tracking the risky business of mining company Hunter Dickinson Inc.
Happening very soon — today at 4 p.m. Atlantic — join our friends at The Western Mining Action Network for a free webinar about the company and the people behind many (often controversial) mining projects in Canada and the U.S., including the proposed Sisson Mine in New Brunswick. Click the link below to participate!
Comfort, shiny rooftops, and inspiration: My trip on the NB EcoHomes tour
More than 200 people participated in our first-ever NB EcoHomes tour last Saturday! New Brunswickers are clearly keen to touch, feel and learn more about the benefits of renewable energy and energy efficiency — stay tuned to our blog and social media for more events like this! For now, here's a great read from our friend and former team member, Olivia DeYoung, who took the tour looking for inspiration for her first home!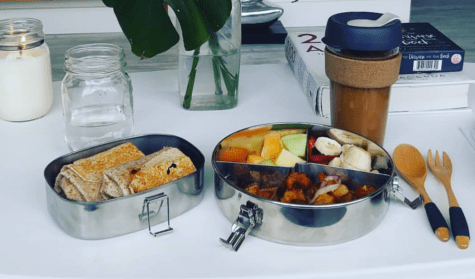 Moncton's one-stop-shop for reusable everyday items
If you haven't already heard the good news from Moncton: Ez Eco is a Hub City-based pop-up shop which specializes in replacing single-use everyday items with reusable, sustainable alternatives. Yoga teacher, 9-1-1 dispatcher and business founder Shauna Berthe told the Conservation Council's Hannah Moore that she started the business after seeing an ever-growing amount of garbage on her curb and decided to do something about it. Now she's sharing what she learned and helping others to join the movement to #BeatPlasticPollution!
Scientists call for worldwide neonics ban
Earlier this month, 242 scientists from across the world sent an open letter to international governments calling for immediate global action to protect pollinators from the harmful impacts of neonicotinoids – the most widely used agricultural insecticides in the world. One of the signatories, Ottawa-based Dr. Jeremy Kerr, recently spoke to the CBC's Bob MacDonald about the dangers of neonic pesticides, and how, in fact, they don't actually do the job that their massive, multinational marketers would have farmers believe.
Well, isn't that rich?
Our fantastic summer team had a blast at Port Saint John's Community Day this past weekend…and came away with a curious keepsake. Behold, given to them by an Irving Oil representative "so you can save the planet, too" a stainless steel reusable straw courtesy of Canada's largest oil refinery. Oh, the irony.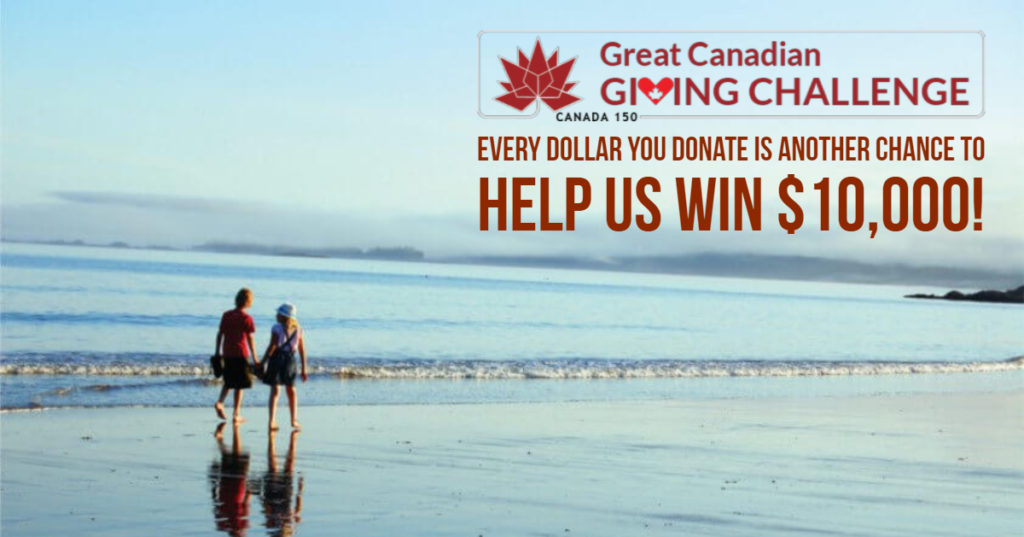 What a deal! Your $1 donation could help us win $10,000!
Summer is such a wonderful time in Canada – warm weather and longer days mean more fun outdoor activities with the kids, weekends at the beach, BBQs and much more. It's easy to see why Canadians sometimes forget to support their favorite causes during the summer months. But our friends at CanadaHelps are offering one heck of a deal to change that this June!
SUMMER EVENTS
Mark your calendar now! Our Fundy Baykeeper's 20th Annual Musquash Paddle – Aug. 11
Back for another beautiful day on the water,  join our Fundy Baykeeper, Matt Abbott, in a 10-km canoe or kayak paddle down the beautiful Musquash Estuary, the only intact, fully functioning estuary in the Bay of Fundy. We paddle the Musquash every year to enjoy it and to celebrate its protection. Stay posted for full details!
NTNB's Frog Walks are back!
Starting tonight at 7 p.m. and continuing every Thursday evening until Aug. 31, join our friends at The Nature Trust of New Brunswick for a fun Frog Walk through Fredericton's Hyla Park Nature Preserve.  Get the full details here.
Beginners birding workshop and field trip – June 16
Discover the wonderful world of birding in New Brunswick with Nature Moncton and bird expert Roger Leblanc. Read the full details.
Beginner Fly Fishing Workshop – June 27
Ever want to try fly fishing but don't know where to start? Join the Kennebecasis Watershed Restoration Committee or a free fly fishing workshop at the Kiwanis Nursing Home's community room on June 27 and 28 from 6:30 p.m. – 9:00 p.m. 
Read the full details.
Great Fundy Coastal Cleanup dates – July 21/August 18
A couple more dates for your calendar, keep posted for full details of The Nature Trust of New Brunswick's Great Fundy Coastal Cleanup, with beach cleanups happening all around the bay, including one hosted by our Fundy Baykeeper, happening in July and August. Stay tuned here for full details.
THANK YOU FOR READING!