This post is also available in: French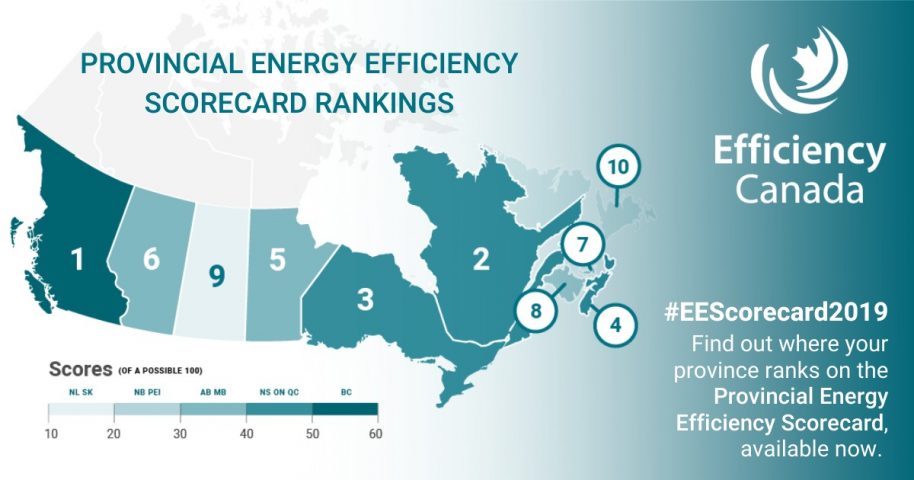 Attention News Editors: Lois Corbett, Executive Director of the Conservation Council of New Brunswick, issued the following statement today with respect to the release of Efficiency Canada's first-ever provincial energy efficiency scorecard. She is available for interviews.
"Premier Higgs is letting New Brunswick's homeowners, seniors and small businesses down by failing to bring in new building codes, supporting increased energy efficiency programs for seniors and low-income New Brunswickers, and failing to act on the province's climate action plan. 
With the exception of electric vehicle charging stations, New Brunswick is consistently out-performed by our neighbours in Prince Edward Island, Nova Scotia, and Newfoundland and Labrador on efficiency measures that save citizens money, reduce pollution, and create good jobs for tradespeople.
Our message to Premier Higgs is simple: stop wasting citizens' money in failing court cases and start buying bales of insulation for our seniors' drafty homes. 
We call on Premier Higgs to immediately direct his Minister of Environment to act on the implementation of the climate action plan as promised on Dec. 5, 2018 and report back on the government's progress by the end of this year."
Recommended links
For more information or to arrange an interview, contact:
Jon MacNeill, Communications Director, jon.macneill@conservationcouncil.ca; 506-238-3539 (m); 506-458-8747