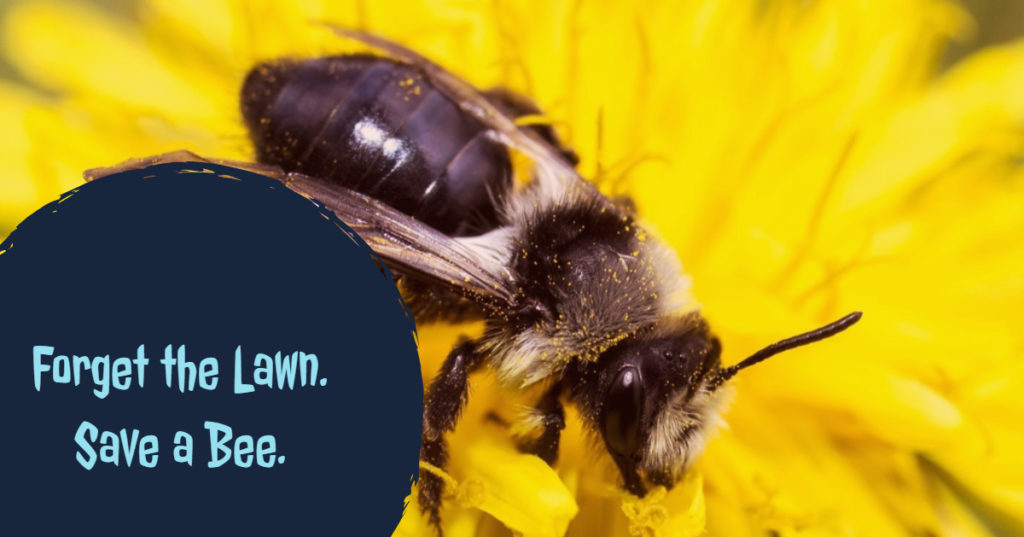 Bees are having a tough time filling their bellies this spring.
This was the message we got from our New Brunswick beekeepers after many opened their hives to find 30 to 80 per cent of their colony hadn't made it through the winter.
Beekeepers are calling on New Brunswickers to help reduce the strain on our bee populations by letting their yards go to the bees – quite literally.
"When I see the fields full of dandelions, I know I will never lose another beehive," Paul Vautour, a beekeeper near Moncton, told the CBC recently.  "Bees just love them. So people who mow their lawns when they see the dandelions should not do that — let them blossom and when they're finished just mow the stems down and your lawn takes over again."
Vautour estimates he lost more than 80 per cent of his bees over the winter, the third time this has happened to his hive.
He and other N.B. beekeepers say a combination of last summer's drought, which limited the pollen bees could bring back to the hive during August and September, and the cold and windy start of this year's spring, as factors in the bee deaths.
Bees are one of the few insect species that stay active during the winter months, Vautour told CBC in past interviews. During the cold season, bees eat the honey they produced in the summer months while they huddle together in clusters for warmth. When we have a late spring, bees are forced stay together to keep warm and feed on honey stores.  
On the other hand, long and mild winters aren't much better. Bees are more active when we experience above-average temperatures during the winter, leading them to consume more of their dwindling winter food supply as they wait for warmer weather to arrive.
This can leave bees with very little to eat in early spring when the flowers haven't yet bloomed and pollen is hard to come by, like we're seeing now.
"Climate change is probably the factor for that … small beekeepers with 10, 20 hives have been wiped out virtually and some of them have none left," Vautour said.
Chris Lockhart, president of the New Brunswick Beekeepers Association, agreed climate change is putting a strain on New Brunswick's bees and beekeepers.
"We already have a lot of pressures with different diseases and varroa mites and now we have to battle the climate more than we ever have … you'll have major ups and downs and it's really hard to plan for stuff and it's difficult when you have several bad years right in a row," Lockhart told CBC.
There are approximately 10,000 domestic honey bee colonies under the care of 280 beekeepers in New Brunswick. While most domestic colonies are used for pollinating crops – most notably our blueberry industry, which depends heavily on honeybees for pollination — the rest are used for honey production.
According to Department of Agriculture, Aquaculture and Fisheries, New Brunswick produces roughly 125,000 kilograms of honey per year. More than 200 species of bees were recorded in New Brunswick last year.
"Bees are a sentinel," Dr. Andrew Byers, a biologist in Fredericton and president of the Central Beekeepers Association of New Brunswick, told CBC last year. "They tell us what's going on. If you live in a healthy environment, then your bees will be healthy. And if your environment is unhealthy, then the bees won't do well."