About Musquash
In 1997, the Conservation Council of New Brunswick (CCNB) joined with two US-Gulf of Maine partners, the Island Institute and the Conservation Law Foundation, to undertake the Gulf of Maine Estuaries Restoration Project under the auspices of Restore America's Estuaries, a US initiative of The Pew Charitable Trusts. Our initial work was to conduct habitat assessments of significant estuaries in the Gulf of Maine. CCNB's assessment of habitat in 12 Canadian Gulf estuaries (Habitat Lost, 1998) revealed that all Bay of Fundy estuaries have been significantly altered and their ecological function degraded, save one. The Musquash Estuary located 20 kilometres west of Saint John, the largest and most heavily industrialized city in New Brunswick, stood out as being largely intact and relatively pristine.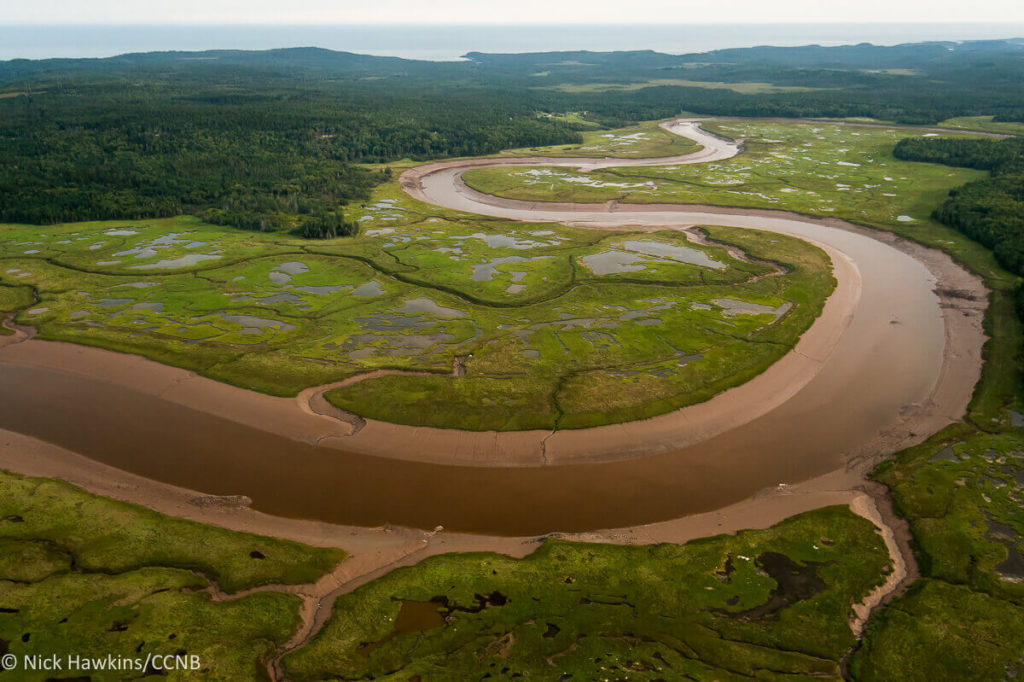 Over the years, work undertaken by CCNB and fishermen's organizations has prevented industrial development of the estuary, despite it being within the jurisdiction of the Saint John Ports Corporation. A liquified natural gas (LNG) terminal and a coal port were two proposals that never came to fruition over the years. Today, Musquash maintains much of its original physical and ecological features; it has no industry on its shores (although there is a thermal power plant on adjacent land), and there is very little residential development.
Thus there are few sources of contamination to the estuary; those that do exist could be easily eliminated, transboundary airborne pollutants notwithstanding. Considering the dismal results of the estuary habitat assessment, and the critical role of estuaries in supporting marine productivity and health, CCNB launched a campaign in 1998 to have the Musquash Estuary permanently protected from development or alteration through an MPA designation under the federal Oceans Act administered by the Dept. of Fisheries and Oceans. In 2006 the Musquash Estuary Marine Protected Area was formally designated.
Annual Musquash Paddle
Every year the Fundy Baykeeper hosts the Musquash Paddle where you and your family are welcome to come and experience the estuary in person. It is the ultimate experience where you can enjoy the wildlife and scenery from the comfort of your kayak or canoe. Feel free to bring your own ride, or rent one at the launching spot! Enjoy a BBQ to finish off the day and watch the sunset over black beach. For more information about the paddle contact Matt Abbott at 506-529-8838 or marine[at]conservationcouncil[dot]ca.
Trailblazing the Musquash
Want to experience the Musquash by foot? You can do just that by hiking the newly implemented coastal trails along the Musquash. The trails pass through mossy coastal forests, with stunning views of the Musquash Estuary, cobble beaches, mudflats and pristine salt marshes. Bring your walking stick and get ready for an unreal adventure!