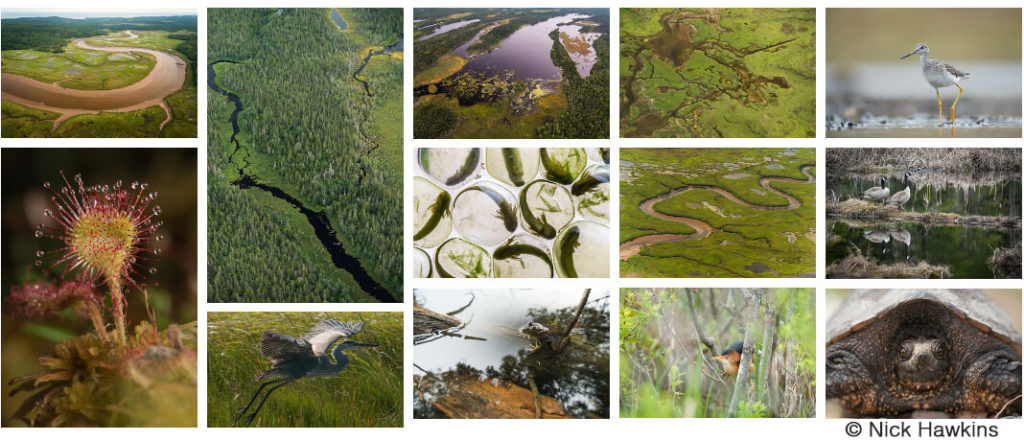 You can't walk far in New Brunswick without getting your feet wet. New Brunswick's wetlands can be beautiful, peaceful, full of life and they are critical to our forests, our coastlines and our marine waters. They deserve to be protected and they deserve to be celebrated.
That's why, in honour of World Wetlands Day, Feb. 2, the Conservation Council of New Brunswick, New Brunswick wildlife and conservation photographer Nick Hawkins teamed up to create a virtual tour of NB wetlands and the wildlife that rely on them.

Reconnect with your local wetlands without ever leaving your house by visiting the gallery here.
At CCNB, we spend a lot of time trying to ensure laws and regulations respect our wetlands;  that activities in our forests, in our communities, and on our coastlines don't cause undue harm to these import natural areas. They keep us safe during times of flood and keep our natural ecosystems buzzing year round. For that and so much more, we're grateful. To learn more, check out some our resources below:
Looking to learn more information on New Brunswick Wetlands?
Looking for learning resources for  kids?
Looking to Learn more about our talented Photographer?
We're particularly pleased to have Nick Hawkins help us celebrate our New Brunswick wetlands. A young New Brunswicker, Nick has quickly gained international attention for his captivating photography. Nick's work has been featured in the BBC Wildlife Magazine and Canadian Geographic and he has received awards in the Windland Smith Rice International photography awards as well as the BBC Wildlife Photographer of the Year 2014. Nick is passionate about New Brunswick's wilderness, its Acadian forest, rivers, lakes, coasts and ocean waters. His work highlights the wonder of our natural areas and calls on all of us to appreciate, protect and restore what we have. Follow Nick on Facebook to see his latest photos.

Still thinking about it? Catch a sneak peak below!