This post is also available in: French
The Fundy Baykeeper works for the Conservation Council to defend the public's right to a healthy Bay of Fundy. This right is inherent in laws written to protect the marine environment and the species that inhabit it. The Fundy Baykeeper's top priority is to make sure environmental laws are enforced.
The Vessel
The Fundy Baykeeper uses a well-marked boat to patrol the Fundy coastline from Alma to St. Stephen. The goal is to spot and investigate environmental threats and work to solve them. The vessel (the Fundy Baykeeper) is a 19-foot Seabreeze fibreglas outboard motor boat, built in Newfoundland in 1995. It is outfitted with a 50 hp, 4-stroke, high-efficiency outboard motor.
 The Hotline (Call 506 321-0429)
The Baykeeper maintains a mobile telephone 'hotline' so citizens can report pollution or other incidents that threaten the Bay of Fundy and its species. The Baykeeper investigates such reports and follows up with authorities when appropriate. Those reporting a problem may remain anonymous if they wish.
 Citizen Enforcement
The Fundy Baykeeper knows the laws that are meant to protect the Bay of Fundy and the enforcement authorities responsible for them. When violations are uncovered, the Baykeeper directly engages those authorities to make sure the laws actually work for the public and the bay. If authorities fail to act, the Baykeeper may take legal action to ensure the laws passed by our legislature and parliament are upheld.
 Stewardship
The Fundy Baykeeper educates citizens about the Bay of Fundy ecosystem so everyone can help defend the bay and steward its resources.
 Waterkeeper Alliance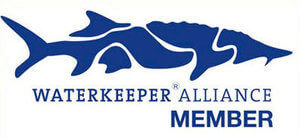 To learn more about various waterkeepers across the globe and how to become one visit the Waterkeeper Alliance website!