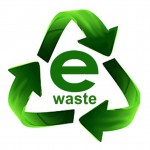 Executive Director Lois Corbett spoke with the CBC's Kate Letterick for an article on the province's proposed electronic waste recycling program, which ran on Monday, July 27.
The provincial government is considering changes under the Clean Environment Act that would create a program for the proper disposal of electronics, such as televisions, computers, digital cameras and printers.
Corbett told CBC she was encouraged to see New Brunswick's provincial government making moves to get out e-waste recycling standards on par with the rest of Canada.
Corbett noted Nova Scotia has had a program since 2008 and Prince Edward Island since 2010.
A 2011 report from StatsCan shows that 36 per cent of households in New Brunswick had electronics in need of disposal.