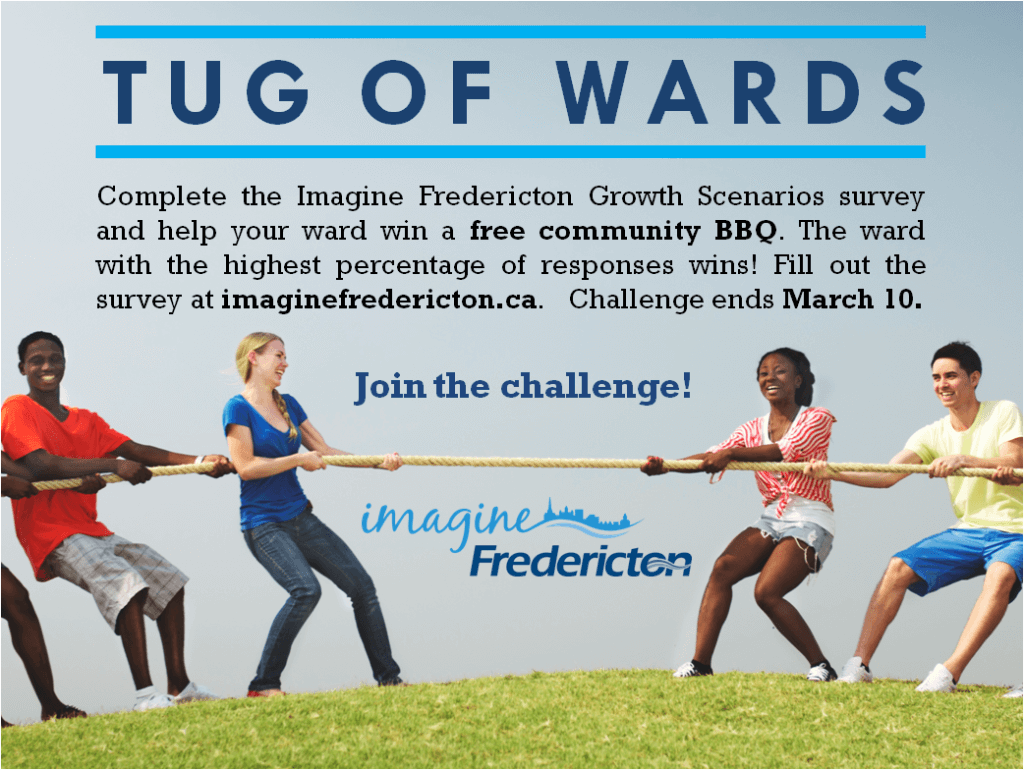 Fredericton Mayor Mike O'Brien is inviting Fredericton residents to compete in a friendly competition that's putting the city's 12 Wards head-to-head in a survey-taking battle royal aptly named the "Tug of Wards!"
Fredericton Mayor Mike O'Brien announced the competition as a way to help the Imagine Fredericton Team plan Fredericton the city's growth over the next 25 years. City residents that complete a Community Compass survey following one of the city's three possible growth scenarios will not only get a chance to have their voice heard but also get a chance to win fun individual prizes!
Better yet,  the Ward with the highest percentage of completed Community Compass surveys will win a free BBQ for their community!
"The Imagine Fredericton process is a once in a generation opportunity to provide input into the city's physical development over the next 25 years," said Mayor Mike O'Brien in a Feb 17 news release."We need input from all geographic areas of the city to select the final scenario. What better way to do this than with a Ward challenge?" The Imagine Fredericton Team developed new city-building goals and three Growth Scenarios to help the city plan Fredericton's growth over the next 25 years.
 Learn about the three scenarios and complete your survey here.
The deadline for commenting is Friday, March 10, 2017.
 PS. Don't forget to enter your email address for a chance to win an individual prize,
or to include your postal code so that the city can tell which Ward you live in.