This first January edition of EcoNews has our eagle-eyed Tracy Glynn writing about poor forest practices and their impact on our fine-feathered friends. We drill down into the National Energy Board's new review panel on the proposed Energy East pipeline. Check out the invitations to hear from Dr. Louise Comeau on her research on carbon pricing narratives in New Brunswick, and join in on the fun of Winter Wellderness. Finally, watch our great video about Great Trees and share with your Great Friends.
Forestry practices need to change for birds and all wildlife: researcher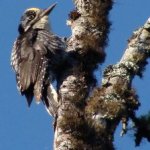 Check out the new blog written by the Conservation Council's Forest Campaign Director Tracy Glynn about biologist Marc-André Villard's research on changes to New Brunswick's forestry practices and their effect on bird populations in the province. Villard was a member of J.D. Irving Ltd.'s forest research advisory committee for 15 years and spoke out publicly against the government of New Brunswick's 2014 forest strategy.
National Energy Board announces new panel members
Free Webinar on Carbon Pricing Narratives in New Brunswick
Our Director of Climate and Energy Solutions Dr. Louise Comeau will host a free webinar along with George Marshall from UK-based organization Climate Outreach about carbon pricing narratives and her research on population responses to carbon pricing frames. Click here to register.
Winter Wellderness day at Mactaquac Provincial Park
Join our Learning Outside project coordinator Nadine Ives on January 28th for fun outdoor children's activities at this year's Wellderness Day – an afternoon of pond-skating, sliding, snowshoeing and much more. Click here to register!
The power of prevention — free public lecture featuring Dr. Bruce Lanphear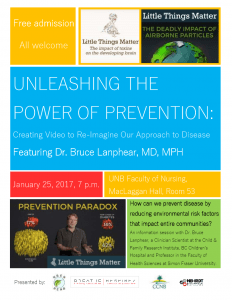 How can we prevent disease by reducing environmental risk factors that impact entire communities? An information session titled "Unleashing the power of Prevention: Creating Video to re-imagine our approach to disease" will take place at UNB with Dr. Bruce Lanphear, MD, MPH and Clinician/Scientist at the Child & Family Research Institute of BC Children's Hospital and Professor in the Faculty of Health Sciences at Simon Fraser University. Click here for more information.
Great Trees, Great Video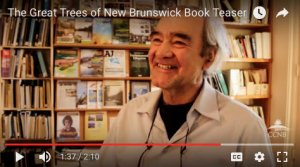 What's your great tree? It's been almost 30 years since the book, The Great Trees of New Brunswick, was published. We think it's time to work on another collection that captures the essence and stories of more of our native trees. The Conservation Council's  Tracy Glynn and Zachary Bourque are working with forester David Palmer to find our next great trees. Please share our awesome short video with your friends and family and help us find our next great trees!
What a year! Progress made on key issues in 2016

This past year, the Conservation Council made more waves than even our beautiful Bay of Fundy could muster! None of it would have been possible without your support. It's people like you that help the Conservation Council find practical solutions to help government, businesses and families protect our air, water, land and forests. Check out our list of accomplishments from 2016 here.