In this edition of EcoNews, we celebrate New Brunswickers who voted for climate action in Monday's federal election; we welcome you to take a journey back through time with us in our 50th anniversary special edition of EcoAlert Magazine; we share photos from our fantastic gala in Fredericton earlier this month where we honoured New Brunswick's many eco heroes; we invite you to join us for our upcoming AGM; we give you our latest comments in the media, and more! 
NEWS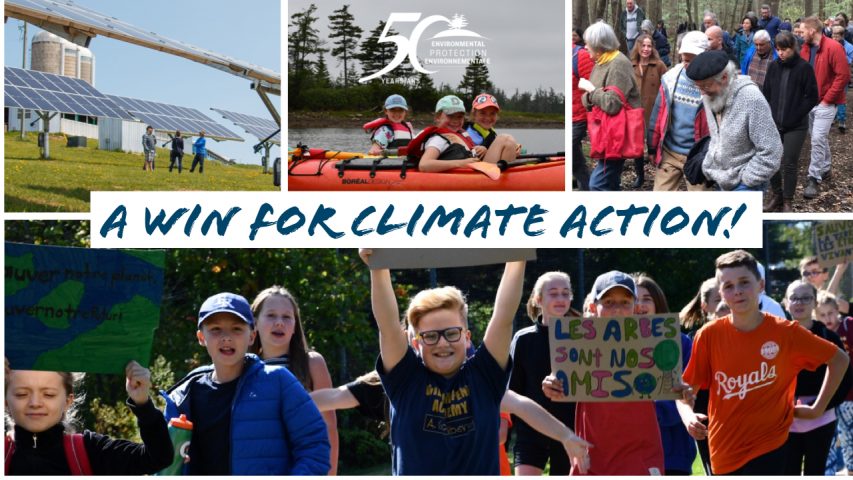 We're in this together
For the first time ever, climate change and the environment were top issues in the federal election. And on Monday, New Brunswickers and Canadians clear across the country voted in force for serious action to protect our families and shift to a cleaner energy economy in the face of the climate crisis.  Read on to see some of our top priorities for our new and re-elected Parliamentarians as we call for cooperation and decisive action to deliver the solutions voters have asked for. 

Our 50th anniversary special edition of EcoAlert is out!
Take a journey through time with us in our 50th anniversary special edition of EcoAlert Magazine! Celebrate the many campaigns and landmark public policy victories the Conservation Council and its supporters achieved over the years. Hard copies will land in our supporters' mailboxes soon — in the meantime, click below to read the electronic version (available in English and French).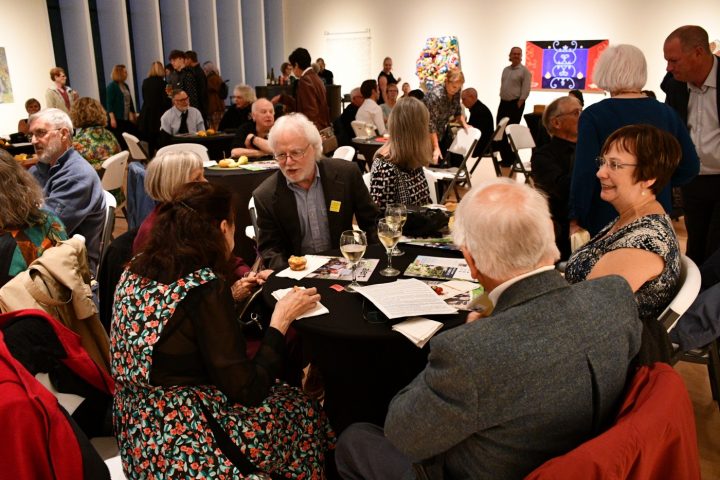 Thank you for celebrating with us!
A huge thanks to everyone who came out to celebrate our 50th anniversary and New Brunswick's eco heroes at our gala earlier this month. Upwards of 400 people joined us at the Beaverbrook Art Gallery to reflect on 50 years of environmental action and honour the people and organizations who have worked to be part of the solution with us all these years. Check out the link below for some photos from the night. If you images you'd like to share, we'd love to see them. And, of course, if you'd like a copy of any of our images, we're happy to share!

A great gift —handmade 50th anniversary commemorative mugs!
Get a piece of Conservation Council history for yourself or someone special! We are selling a limited number of 50th anniversary commemorate mugs handcrafted by New Brunswick's Denise MacLean Pottery. The mugs are $40 each and come in four varieties representing our BuyLocalNB program, Learning Outside project, Fundy Baykeeper program and the Conservation Council writ large. Contact Stephanie Phillips at 506-458-8747 or stephanie.phillips@conservationcouncil.ca to order yours before they sell out!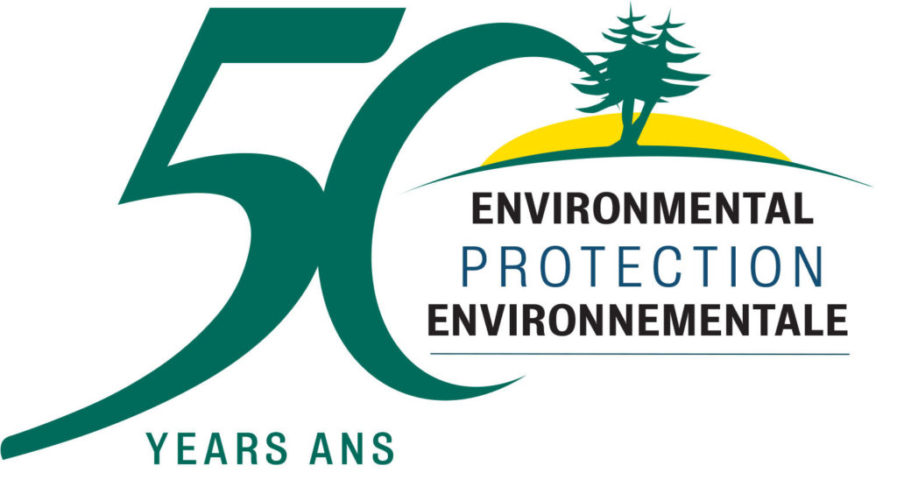 Mark your calendar: our 50th Annual General Meeting is coming up!
Our 50th Annual General Meeting is coming up on Saturday, Nov. 23! The meeting begins at 10 a.m. and includes some fantastic guest speakers followed by a potluck lunch at 12 noon. All are welcome but you must be a current member to vote during the business meeting. We invite supporters, volunteers and those curious about the Conservation Council to join us!

We work hard to make sure a strong environmental voice is heard in the New Brunswick print, radio and television media. Here are the latest stories Conservation Council staff have been called upon for expertise, analysis and commentary:
THANK YOU FOR READING!