This week's edition of EcoNews leads with climate change and public health. Read our new report making the critical connection between the changing climate and our physical and mental health; check out the first in our series telling the stories of New Brunswickers who've experienced extreme weather linked to climate change and its lingering effects; we celebrate the passage of the new Fisheries Act; and invite young people looking to make a difference to join our growing Youth Environmental Group!
News
New Conservation Council report: climate change, floods, ice storms affect our health
We've heard about the economics of climate change, the technological side, the damage to property and infrastructure. This week, a new report from the Conservation Council makes the critical link between climate change, the weather its fueling, and our physical and mental health. Our consultant Dr. Louise Comeau's new report, Healthy Climate, Healthy New Brunswickers: A proposal for New Brunswick that cuts pollution and protects health, aims to start a conversation across the province about climate change as a public health issue. It's available in both official languages here.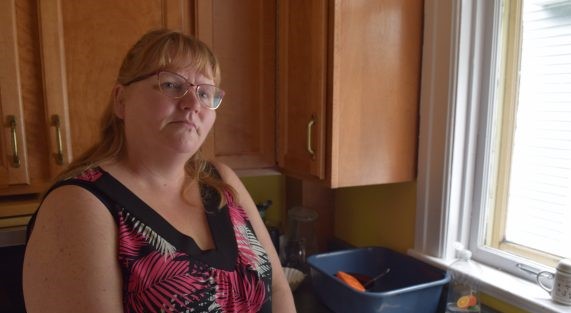 After the flood: Anxiety on dry ground
The first in our new series on how climate change and extreme weather affects New Brunswickers' physical and mental health, Dawn Burke shares the story of the record-breaking 2018 flood that forced her family to abandon their Grand Lake home for good, and the anxiety that haunts them to this day.

Do you have a climate change story to tell?
We want to hear it. Whether it's from the 2017 Acadian Peninsula ice storm, the two back-to-back, "100-year" floods along the Wolastoq (St. John River) in 2018 and 2019, Hurricane Arthur or something else altogether, we want to hear how climate change and extreme weather has affected you or your family. Your story will help inform our ongoing research and our work to establish smart provincial and federal policies policies that cut carbon pollution and protect Canadians' health.

Canada is once again a world leader in fisheries management and ocean protection
The Conservation Council of New Brunswick celebrates and applauds the successful efforts to improve how our fisheries and oceans are managed with the passage of the new Fisheries Act last week. This is big news for the Bay of Fundy, Gulf of St. Lawrence, the Atlantic salmon and the health of our rivers and coastal communities.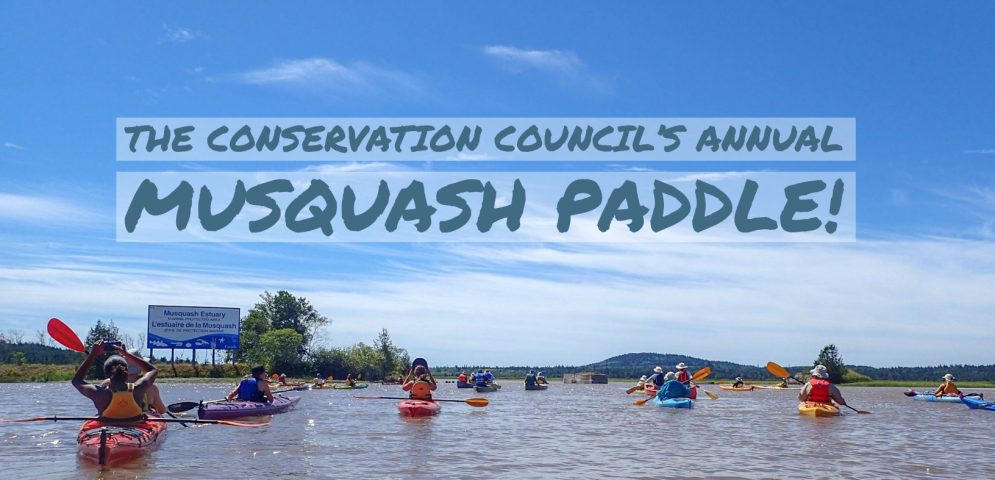 Join us for the annual Musquash Paddle!
Our Fundy Baykeeper invites you along for a 10 kilometre canoe or kayak paddle down the beautiful Musquash Estuary on Saturday, July 13! This fun event allows you to meander down the river and see the vast salt marshes, wildlife and historic shipwrecks in this treasured coastal area, the site of Atlantic Canada's first Marine Protected Area.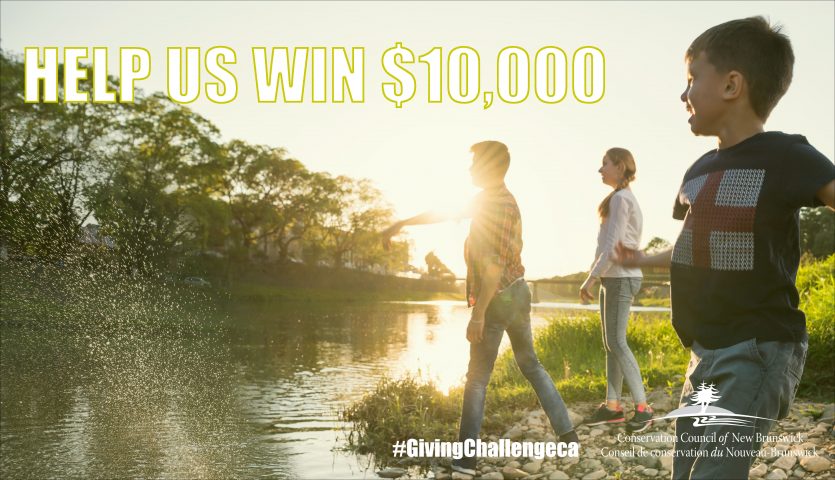 The clock is ticking! You can help us win $10,000 from CanadaHelps!
Every dollar you donate to the Conservation Council before the end of June gives us a chance to win a $10,000 donation from CanadaHelps. Click the link below to give today and help us continue our work to protect our freshwater, get herbicides out of the Crown forest, push for policies to expand renewable energy in our communities, help children connect with nature, and promote healthy marine waters for whales to the tiny ocean organisms they feed upon!
We've launched a new Youth Environmental Group!
Want to help make a difference in your community? Join our new Youth Environmental Club! Launched just a few weeks ago, the group is open to high school students, university students, and anyone 13+ looking to join with like-minded young people to tackle environmental issues in New Brunswick. Next week the group visits the homestead of Dr. Louise Comeau to learn about permaculture and positive steps we can all take to cut our carbon pollution and relieve some of the stress brought on by issues such as climate change and plastic pollution. The group also plans fun events like plant swaps, waterfall hikes and more. They meet every Wednesday at our office, 180 St. John St., Fredericton from 6-8 p.m. Contact maegan.burtt@conservationcouncil.ca for more details!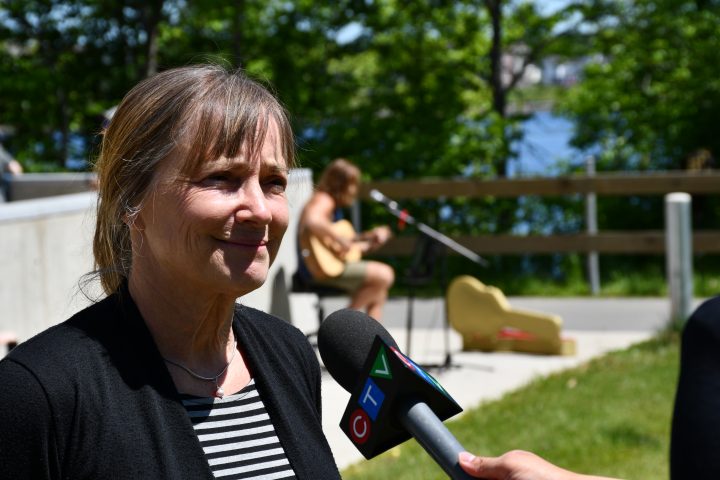 The conversation is underway: coverage of our climate change and public health report from across Canada
Our goal of sparking a conversation about climate change as a public health issue has taken off, with our new report receiving coverage from local, regional and national media throughout the week. Read on for a full media round-up.
Thanks for reading!