In this edition of EcoNews, we invite you celebrate World Water Day in style at an upcoming benefit concert for our Fundy Baykeeper; we share the exciting news of a conference we're co-sponsoring this fall to look at the past and future of environmentalism in New Brunswick; we let you know how you can participate in public hearings on the use glyphosate in our Crown forest; we bring you the latest news stories we've weighed in on, from N.B.'s lackluster performance on climate action and electric vehicles, to the big changes that climate change will bring to our Acadian forest; and, we share some upcoming events, including a visit to New Brunswick from Canadian nuclear safety expert, Dr. Gordon Edwards.
NEWS
Celebrating #WorldWaterday
Celebrate World Water Day with some fantastic local music in support of our beautiful Bay of Fundy and our Fundy Baykeeper program! The UNB Art Centre is presenting Water Music: For the future of the Bay of Fundy, a benefit concert to help raise funds for our Matt Abbott, the Fundy Baykeeper, and his work to protect the Bay of Fundy in collaboration with our friends at the Fundy North Fishermen's Association. The concert is on March 22 and features music from the New Maryland Elementary School Choir, Wulustukw Elementary School Drummers, Steven Peacock and Gerry VanWart, Pallmer, the Elm City Quartet, Jenna Albert, Fredericton's Poet Laureate, Rebecca Salazar, and more. Click below for full details!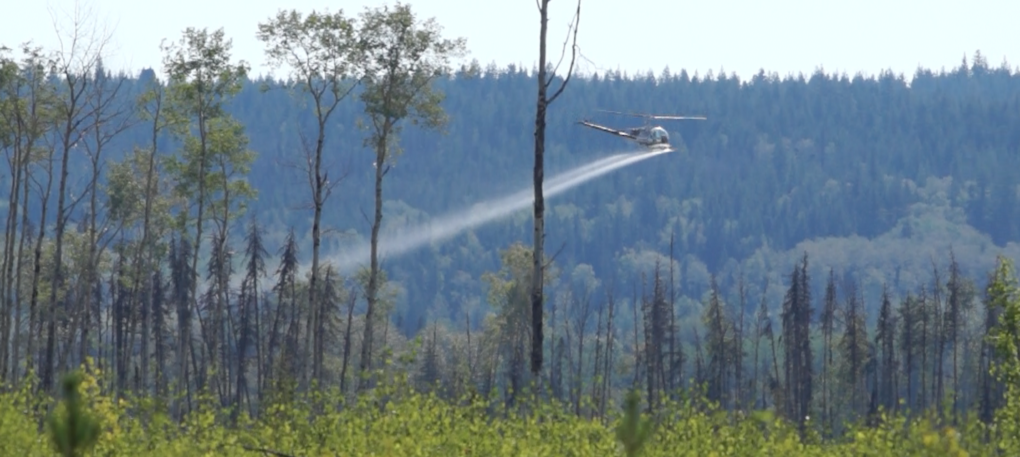 Have your say on glyphosate spraying
Citizens and organizations who want to speak out against the spraying of glyphosate in our woods will have the opportunity next month as the standing committee studying herbicides holds three days of public hearings. The Conservation Council will appear at the hearings on behalf of thousands of our supporters who have written letters, attended rallies and signed petitions to stop the old-fashioned and unnecessary practice of spraying herbicides in the Crown forest. Contact the Office of the Clerk of the Legislative Assembly by Friday, March 13 if you wish to present. Click below for full details.
The past, present and future of environmentalism in New Brunswick
Calling all social and natural sciences researchers, Indigenous leaders, knowledge keepers and land defenders, environmentalists, and community activists! The Faculty Environmental Research Network (FERN) at St. Thomas University is organizing a conference this fall in Fredericton which looks at the origins of environmentalism in New Brunswick (beginning with the founding of the Conservation Council in 1969), where the movement stands today, and what it could look like in the future. Click below for more details on the conference and the call for proposals (due March 22).
EVENTS
Small Modular Nuclear Reactors: not small, not green, not clean, and not affordable
— March 12 & 13
With the provincial government championing nuclear power as a safe and clean alternative to fossil fuels (even while the nuclear industry is in a state of decline), the question remains – what are the risks of developing Small Modular Nuclear Reactors in New Brunswick? Join award-winning Canadian scientist and co-founder of the Canadian Coalition for Nuclear Responsibility, Dr. Gordon Edwards, for a series public information sessions being held in Saint John and Fredericton on March 12 and 13, respectively, where he'll explore the environmental and health impacts of small nuclear reactors from his vantage as a qualified nuclear expert in Canadian courts. See full details below.
Saint John – Thursday, March 12: Noon at UNB (room 107 Irving Hall, 100 Tucker Park Rd), and 7 pm  at the NB Museum (1 Market Square)
Fredericton – Friday, March 13: 7pm at the Charlotte St. Arts Centre  (732 Charlotte St.) feat. an introduction by David Coon
Reducing Flood Risk: Making Cost-effective Choices  — March 14
Don't miss out on this great opportunity to protect your home! Voices for Sustainable Environments and Communities invites you to join them for half-day workshop for homeowners worried about flood damage on March 14 at 12 noon at the Jemseg Lions Club. Hear from flooding expert Cheryl Evans, Director of the Home Flood Protection Program at the University of Waterloo, and Adam Cheeseman of Nature NB, who will be answering important questions for homeowners, such as: the most common flood risks for homes, the math behind investing in flood prevention, and opportunities to use natural adaptation strategies to reduce flood risk.
IN THE NEWS
We work hard to make sure a strong environmental voice is heard in the New Brunswick print, radio and television media. Here are the latest stories Conservation Council staff have been called upon for expertise, analysis and commentary:
Feb. 24 — Study "wake-up call" that forestry practices need to change: Corbett: Our Lois Corbett says a new study on how climate change will affect the forest in New Brunswick is an urgent call to action for changing how we manage our woods.
Feb. 11 — Lack of political will by consecutive governments holds climate action hostage: Comeau: Dr. Louise Comeau weighs blast current and past governments for dragging their heels on climate action as the first week of hearings at the new standing committee on climate change and environmental stewardship wraps up.
Feb. 10 — No excuse for missing electric vehicle target: Corbett: Lois Corbett takes the provincial government to task for failing to help New Brunswickers take advantage of the benefits to our health and climate from driving electric vehicles.
Feb. 7 — A piece of N.B.'s carbon pollution revenue "should go back into essential programing": Corbett: Lois Corbett tells reporters that money collected from New Brunswick's carbon tax should go toward programs, incentives and rebates to help New Brunswickers retrofit their homes and save energy.
THANK YOU FOR READING!